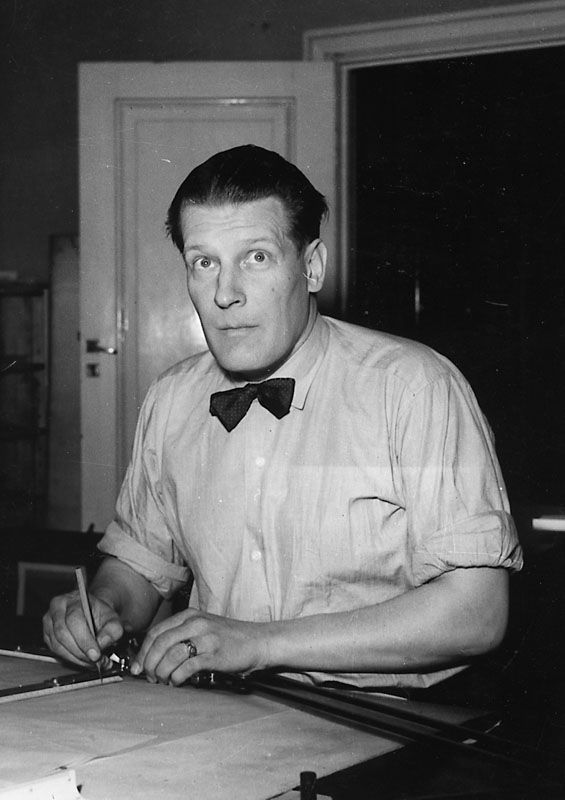 Aarno Raveala
16.08.1911, Helsinki - 15.07.1983, Helsinki
Architect 1943, Helsinki University of Technology
Aarno Brynolf Raveala (formerly Reimann) worked with the SOK cooperative society's building department in 1944–52. Then he set up an office of architecture and engineering together with his engineer wife Terttu Raveala. In 1954 he was employed at the Uusimaa Province Building Office, and in 1968–1974 he worked as the town-planning and building inspector. He was nominated as chief architect in 1974.
Raveala made a study tour to Sweden, Denmark, Germany and France as well as to Austria and the Netherlands. In the early 1950s he edited books on construction and devised several courses on construction engineering for a correspondence school.
The Raveala collection includes, among other things, drawings for houses from the reconstruction period. These represent the one and a half-storey building typical of the time. Type house design was led by architects and was carried out by the Reconstruction Office of the Finnish Association of Architects, design sections of several ministries, house manufacturers and municipalities.