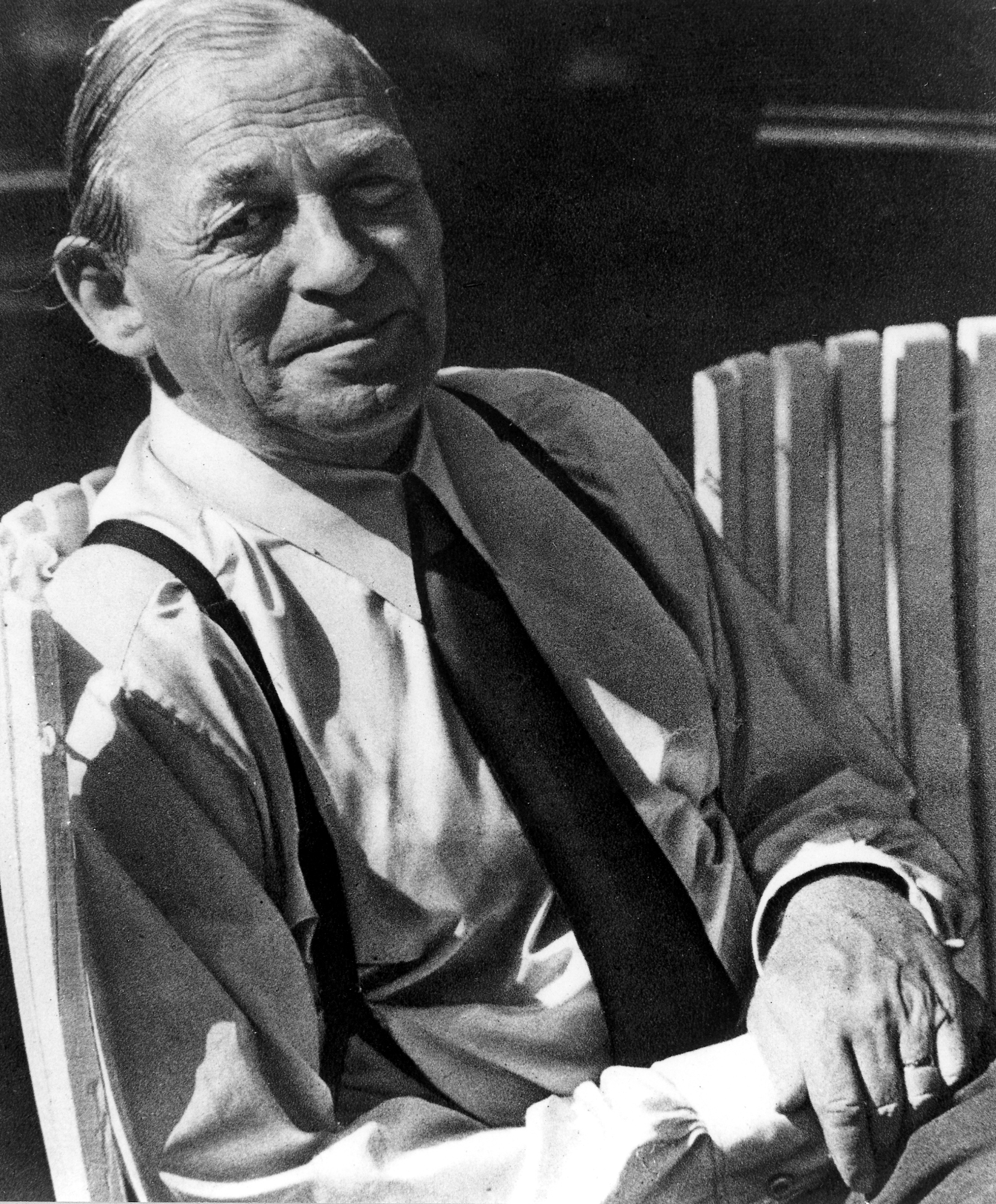 Alvar Aalto
03.02.1898, Kuortane - 11.05.1976, Helsinki
Architect 1921, Helsinki University of Technology
Hugo Alvar Henrik Aalto established an architectural office in Jyväskylä in 1923. The next year he married architect Aino Marsio (1894–1949), his workmate until her death. The office moved to Turku in 1927 and to Helsinki in 1933.
Alvar Aalto was chairman of the Association of Finnish Architects in 1943–58. In 1955 he was granted membership in the Finnish Academy and held its presidency in 1963–68. From 1946 to 1948 he was visiting professor at the Massachusetts Institute of Technology. He was awarded a considerable amount of honours and prizes around the world. Aalto made numerous journeys to Europe and beyond. His best loved destination was Italy.
During his long career Aalto produced an enormous oeuvre with a large range of buildings from summer villas to sophisticated private houses, from housing areas to industrial communities, culture buildings, city centres and town plans. Besides Finland, remarkable buildings by his design are found in several European countries and the United States. He also had a remarkable contribution in the design of modern pieces of furniture, light fixtures and interiors, channeled through the Artek company established in 1935.
The entire career of Alvar Aalto reflects his zeal to perform each task with an open mind, always creating something new. Interesting challenges were involved in architectural competitions, which he and his office actively and often successively participated in all through his career.
At the time Aalto started his work, the prevalent stylistic ideal, specifically in the Nordic Countries, was Classicism. His most remarkable designs from this period include several churches and church renovations and the Jyväskylä Workers' Union building (1924).
As Finland searched a way towards modernist European expression, Alvar Aalto was in the vanguard. He had moved to Turku, where fresh inspiration was more readily at hand than before. The Turun Sanomat newspaper building (1930) and Paimio Sanatorium (1933) in addition to the library built in Viipuri in 1935 were significant milestones on the way to modernity.
Aalto gained growing international fame with his functionalist designs, and he moved to Helsinki with his family in 1933. His design range expanded and diversified, as is exemplified by the Sunila pulp mill and housing in Kotka, built during the latter half of the 1930s. At the same time Aalto designed remarkable private houses – his own home in Helsinki (1936) and te Villa Mairea in Noormarkku (1939). These buildings reveal his desire to break the strict rules of modernist architecture and realise his own vision of harmony between man, nature and architecture.
In the late 1940s Aalto suffered a heavy personal loss as Aino died of a difficult illness. After a few years, in 1952, he remarried his workmate, architect Elissa Mäkiniemi (1922–94). After Alvar Aalto's death in 1976, Elissa was in charge of the office Alvar Aalto & Co until 1994.
By 50 years of age, Aalto can be said to have found his mature expression. In the 1950s he reached a new peak in his career, creating his most original designs. The Säynätsalo Town Hall, Muuratsalo Experimental House and Jyväskylä Pedagogical Institute in Central Finland as well as the churches in Seinäjoki and Imatra's Vuoksenniska or the Iron House, House of Culture and Social Insurance Institution in Helsinki are all samples of highly individual creativity.
The Helsinki University of Technology buildings constructed in Otaniemi, Espoo, since the 1960s are red brick, but in forms they are already more reduced than Aalto's earlier buildings. In the 1960s and 1970s Aalto's work began to be predominantly pale in colour. White plastering, calcium silicate brick and the ceramic tile Aalto had developed in the 1950s gave his buildings a new character. This is evident in e.g. the administrational and cultural centres built in Seinäjoki and Rovaniemi.
Aalto's Central Helsinki Town Plan remained on paper with the exception of an essential part of it, the Finlandia Hall completed in two stages, 1971 and 1975. This great culture building, the climax of Aalto's oeuvre, is clad with Carrara marble. The use of this material was a conscious reference to ancient Greece and Rome, tying Finns symbolically to the birthplace of western culture.
Alvar Aalto's architecture has been characterized as both Finnish and international. His large production can be seen to reflect inspiration from domestic nature and tradition but also from the long history of architecture. What this great creative talent did was combine these into a highly original synthesis.
* * *
The drawings collections of the Museum of Finnish Architecture do not include material of Alvar Aalto.