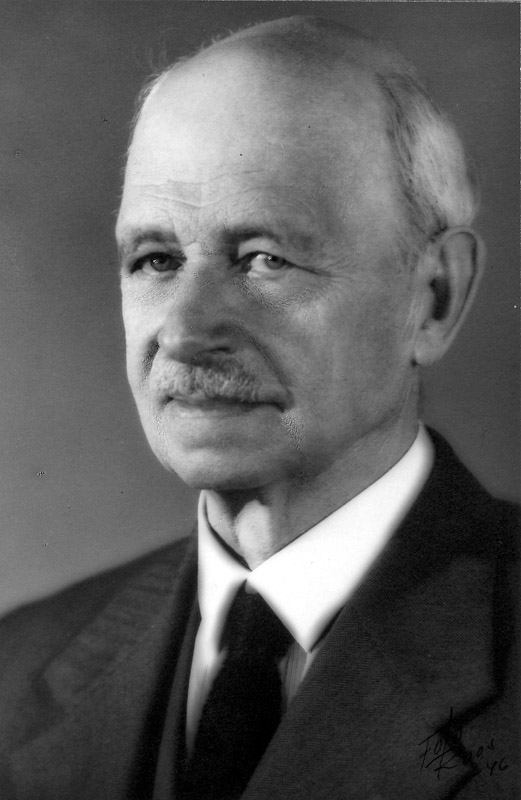 Bertel Jung
11.06.1872, Pietarsaari - 12.05.1946, Helsinki
Architect 1895, Polytechnic Institute, Helsinki
Axel Bertel Jung's student jobs included work with Lars Sonck's office in Ahvenanmaa. He pursued further studies in the Royal School of Arts in Berlin.
In Helsinki Jung worked a couple of years together with Karl Hård af Segerstad. Since 1898 he had a joint office with Oscar Bomansson and Waldemar Andersin. One of their designs was the Commerce business and apartment building in Tampere.
Bertel Jung's main life's work was town planning. He started as Helsinki City town-planning architect in 1908. There was no schooling for this branch in Finland at that time, so Jung qualified himself by studying German-speaking theorists. One of the most important events of town planning was the international exhibition of urbanism in Berlin in 1910, where Jung designed a section for Finland.
Jung was also an assiduous writer. He was editor of the Finnish Architectural Review in 1903–04 and a regular contributor during Birger Brunila's editorship in 1912–16.
Jung's most significant town plans are the Greater Helsinki plan Pro Helsingfors made together with Eliel Saarinen and Einar Sjöström in 1918 and the Munkkiniemi–Haaga plan made three years earlier together with Saarinen. With their population and traffic prognoses, these were the only modern master plans made in Finland in the 1910s.
In 1916 Jung started work as the town planner of the Kulosaari garden city and Herttoniemi area neighbouring Helsinki. In 1919–25 he worked in Turku, also employed as the town planning architect. He returned to Helsinki and set up an office together with his brother Valter. Bertel was in charge of the office Jung & Jung's town planing and urban architecture, while Valter took care of the practical building design. Their work in Helsinki included the Torni Hotel and the Ahlström business building with the Savoy Restaurant furnished by Alvar Aalto.
Bertel Jung was conferred a title of professor in 1942.
The museum collections include the architectural office Jung & Jung's drawings from 1925–46 and some works by Valter Jung from the 1910s. Most of the drawings of the office are signed by Valter Jung. Bertel Jung's town plans are kept in municipal archives.