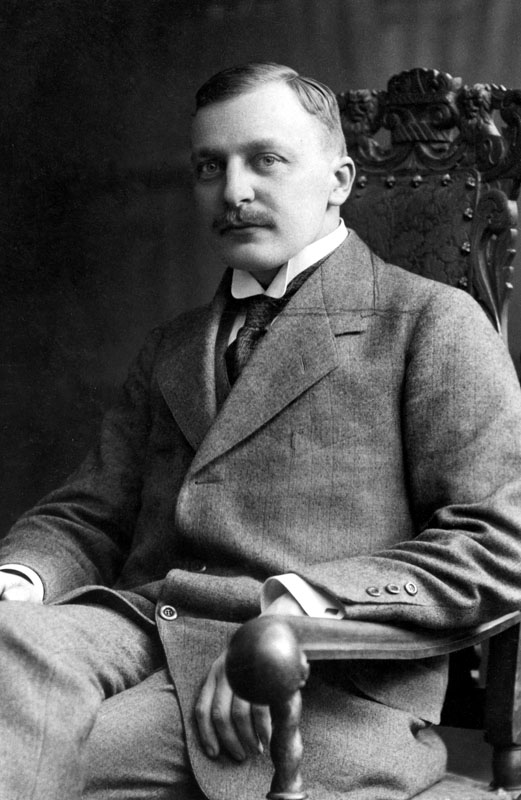 Birger Brunila
04.10.1882, Kotka - 20.01.1979, Helsinki
Architect 1905, Polytechnic Institute, Helsinki
Birger August Konstantin Brunila had a joint office with W. G. Palmqvist from 1905. In 1908 he set up an office of his own. He made study tours to Denmark, England, the Netherlands, Belgium, France, Germany, Austria, Hungary and Czechoslovakia, and he attended many housing congresses and exhibitions in various countries.
Brunila's main oeuvre is related to his employment at Helsinki City Planning Department. He worked as an assistant of the town-planning architect Bertel Jung since 1912 and as his successor in 1917–48. Brunila focussed on resolving housing problems, and he was especially interested in the English garden city ideology. He designed town plans, factories and workers' housing also outside Helsinki.
Birger Brunila wrote articles to professional magazines. In 1912–16 he was editor of the Finnish Architectural Review, publishing e.g. Eliel Saarinen's town plans. Later he was a contributor. In 1945 the magazine published Brunila's writing on the town planning of Greater Helsinki. His best-known work is the memoir Arkitekter och annat folk (Architects and other people) published in 1966.
Birger Brunila was a skilful drawer. His interior drawings in the museum's collection differ from typical dark and heavy art nouveau interiors in their lightness and colourfulness. His drawings are in character more Scandinavian and more international than Finnish drawings in general at the dawn of the 20th century. The town-planning architect Brunila designed subtle and idyllic little "suburbs", such as the Torkkelinmäki area in central Helsinki.