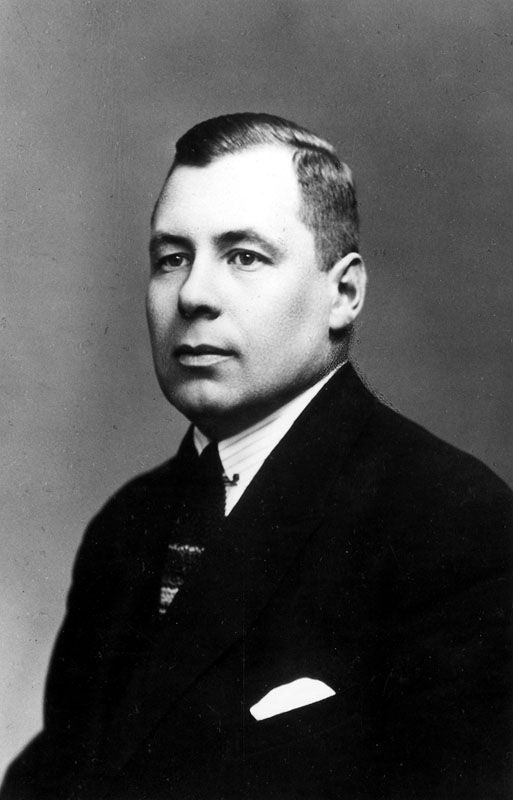 Carolus Lindberg
05.11.1889, Helsinki - 10.05.1955, Helsinki
Architect 1914, Helsinki University of Technology
Carolus Lindberg supplemented his studies on tours to the Nordic Countries, England, Italy and the Balkans.
Lindberg was the first Finnish architect to become a Doctor of Technology. His thesis, approved in 1919, dealt with the use of brick in medieval stone churches. After this he taught town planning at the University of Technology until 1924, and in 1925 he was nominated Professor of Finnish and Scandinavian Architecture and Decoration.
In addition to his teaching job, he worked in various architectural offices, for instance with Otto-Iivari Meurman. Since 1918 he had an office of his own.
In 1921–27 Lindberg was editor of The Finnish Architectural Review. During his professorship he published several books and articles on subjects related to his teaching. These included Koristetaide (The art of decoration), Pohjolan rakennustaide (The architecture of the North) and, most importantly, Suomen kirkot (Finnish churches).
Carolus Lindberg's architectural designs focussed on town planning and restoration, the latter involving especially medieval churches. He was also a member of the Restoration Committee of Turku Castle. Lindberg made several town plans for small communities, always trying to include in them a festive square or piazza. The intention was to provide an impressive detail for people to experience their living environment as significant.
Lindberg's activity extended to the design of ex libris, flags and coats of arms, and he was a skilful caricature drawer.
The Carolus Lindberg collection is one of the most extensive in the museum. It is rewarding and entertaining: among architectural drawings are lots of caricatures and cartoons of colleagues and other celebrities, such as foreign rulers.