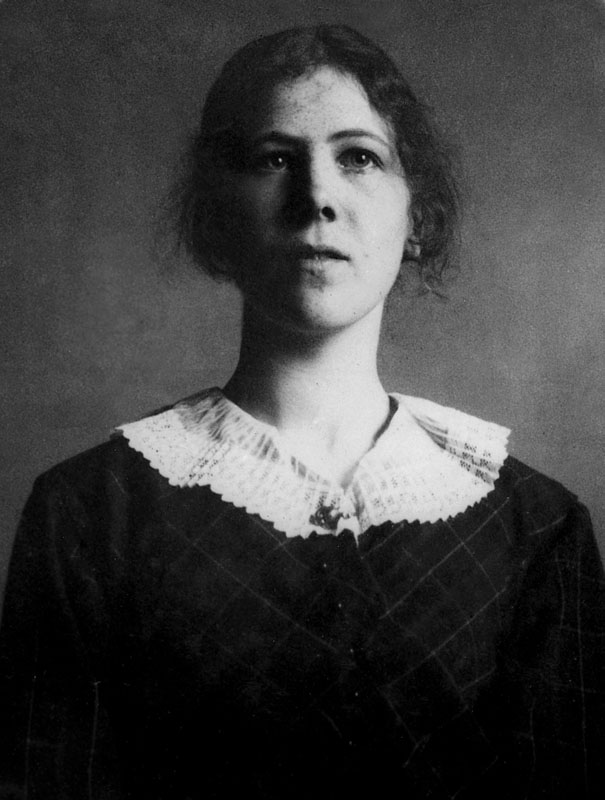 Eva Kuhlefelt-Ekelund
05.09.1892, Loviisa - 07.08.1984, Helsinki
Architect 1916, Helsinki University of Technology
After graduating, Eva Kuhlefelt studied in Stockholm in 1919–21 and worked with architectural offices in Stockholm and Helsinki. She made study tours to the Nordic Countries, Italy and France.
In her spare time Kuhlefelt charted and documented gardens of manors and castles in Sweden together with Elsi Borg. Their drawings were published as a book in 1930.
In 1920 Eva Kuhlefelt married architect Hilding Ekelund, and in 1927 they established an office in Helsinki.
From 1936 to 1966 Kuhlefelt-Ekelund was employed with the Bostadsföreningen för Svenska Finland housing association, doing pioneering work in designing type houses for the Swedish-speaking areas of Finland. She made the first type drawings for kitchen interiors as early as 1932 together with Elsi Borg.
Eva Kuhlefelt-Ekelund's other works include the Privata svenska flickskolan school in Töölö, Helsinki, from 1929 representing Nordic Classicism. She also designed old people's homes for Loviisa and Käpylä, Helsinki, the Marieberg manor for Lapinjärvi and several villas.
The Kuhlefelt-Ekelund collection includes measuring drawings of tombs and manor gardens which Eva Kuhlefelt made in collaboration with other architects. Her first work, the war cemetery in Loviisa from 1920, is one of the finest monumental designs of the time in Finland.
The material also includes homely interiors of her carefully designed type houses. As was characteristic of the time, the floor plans were made colourful and illustrative, with tables, chairs, rugs etc. all in place.