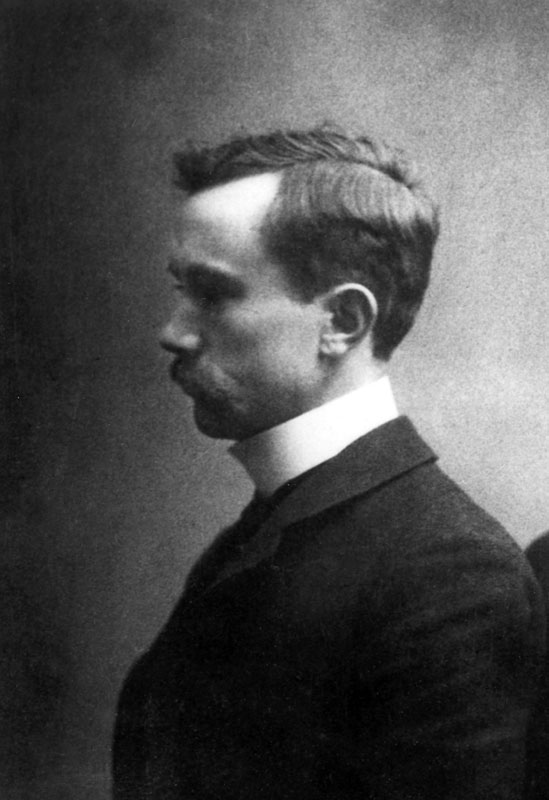 Frans Nyberg
21.09.1882, Pietari - 18.05.1962, Porvoo
Architect 1903, Polytechnic Institute, Helsinki
In the 1910s Frans Nyberg worked in the office of Eliel Saarinen for seven years and lived at Hvitträsk. His tasks included assisting Saarinen in the town-plan competitions of Canberra and Tallinn as well as the town halls of Lahti and Joensuu. After this employment he moved over to pictorial arts.
In the 1920s Nyberg taught drawing at a girls' school in Porvoo. Along with teaching he made graphics and painted aquarelles of small-town views and landscapes. His home town Porvoo is depicted in hundreds of etchings. Nyberg organised exhibitions, and in 1933 he published a book titled Etsauksia (Etchings) including desriptions of e.g. Helsinki, Porvoo and Viipuri.
The Nyberg collection is one of the largest in the museum. Part of the works potraying Porvoo are kept in Porvoo Museum, but the majority of his drawings, 802 items, is in the Museum of Finnish Architecture. Nyberg's motifs include old castles, manors and village views, but especially idyllic small seaport towns. Most of the works are from the 1930s.