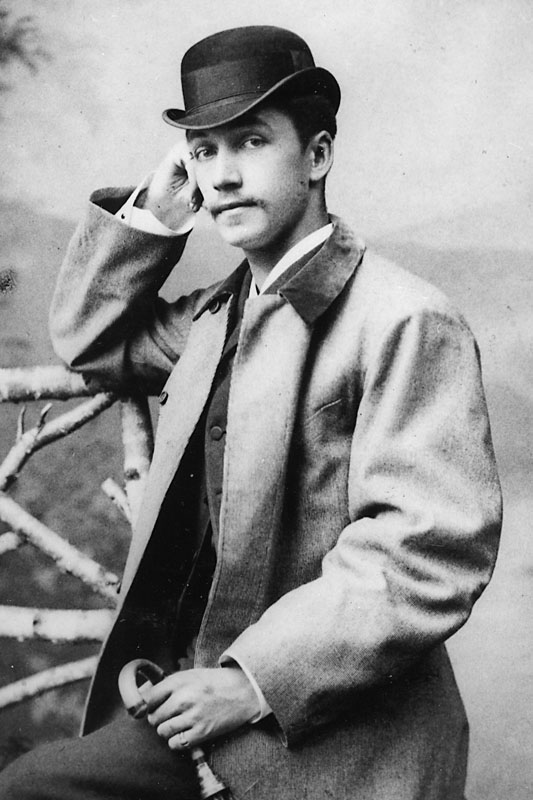 K. A. Wrede
18.09.1859, Anjala - 25.05.1943, Helsinki
Architect 1882, the Polytechnic Institute of Dresden, Germany
During his student years, Karl August Wrede travelled from Germany to other countries in Central Europe, and in 1885–86 he made a year-long study tour from Finland, where he had returned after graduation, via Sweden to Denmark, Germany, the Netherlands, Belgium, France and Italy.
In 1883–87 and from 1893 Wrede was employed with the Supreme Board of Public Buildings, at first in Viipuri (now in Russia) and in 1896–1918 in Helsinki.
Wrede won second prize in the competition for Turku Municipal Library in 1899, and his design was built. His best-known work in central Helsinki is the Vanha kauppakuja arcade. Wrede also designed villas and manors, e.g. the Nottbeck palace in Tampere and the Karhusaari manor buildings in Espoo.
In the early 1900s Wrede made drawings for several sacral communities and the Helsinki Deaconess Institute.
The Wrede collection mainly consists of sketchbooks and photographs. The 19th-century studio photographs are rarities in Finland. The few architectural drawings are good examples of the technique of the late 1800s, as is seen in the drawings of Turku Municipal Library.