Ark Rex: Open Guided Tour in English
Location: large exhibition hall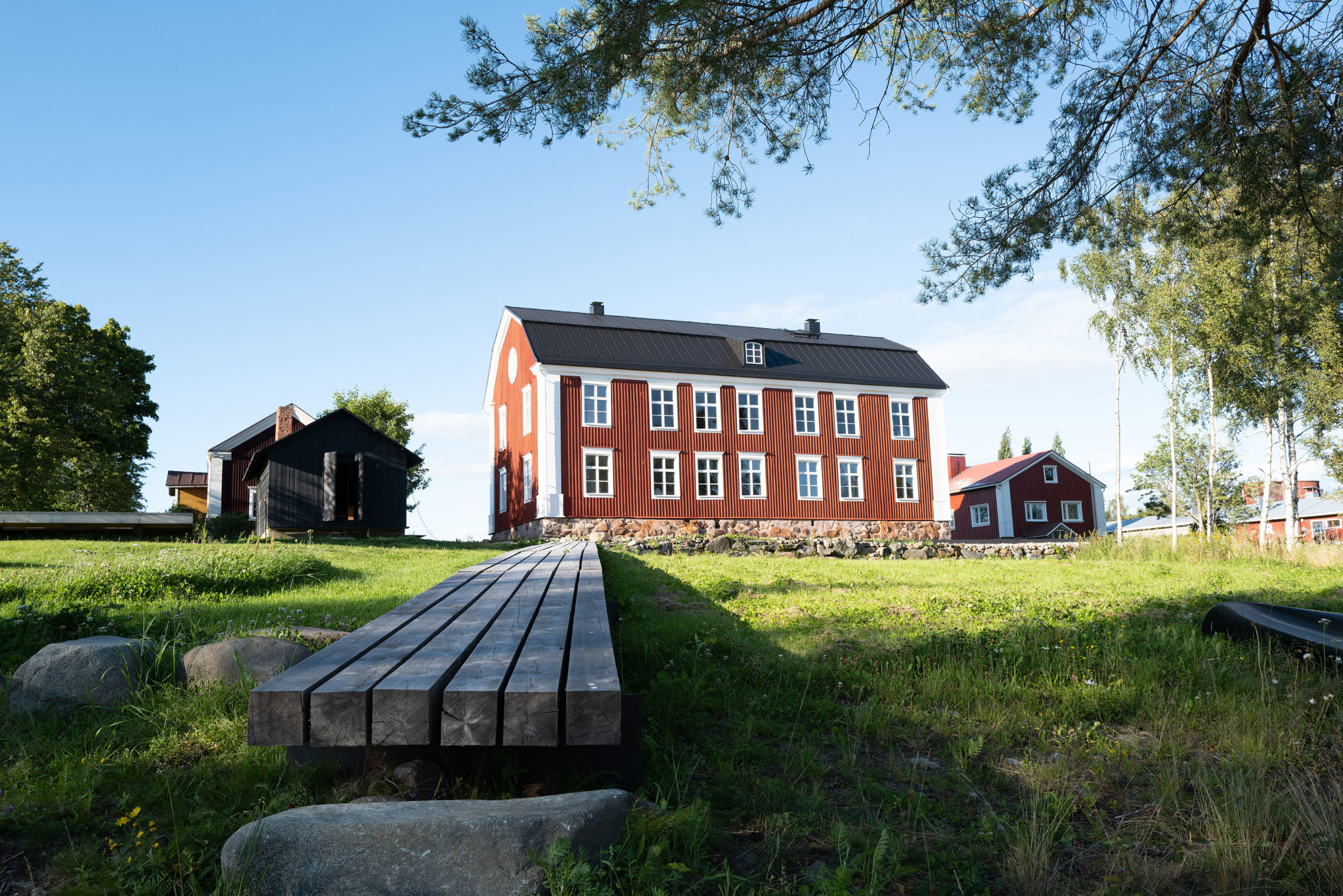 Open Guided Tour in English / Hope from Wood & Deciphering Roof Trusses
Saturday 27 November, 2021 1–1.45 p.m., Museum of Finnish Architecture
Price: 0/5/10 € or Ark Rex festival pass
On a guided tour you get to experience the Museum of Finnish Architecture's current exhibitions together with an expert guide. The guided tour will be filled in the order of arrival. Registration at the customer service point.
Open guided tour in English 1–1.45 p.m.
Open guided tour in Finnish 2–2.45 p.m.
Hope from Wood
The Museum of Finnish Architecture's main exhibition this autumn and winter, Hope from Wood, looks at wooden architecture from the perspective of the hope it inspires. In the era of climate crisis, much is expected from wood. One building material hardly solves all the challenges of building construction, but it is the spark that hopefully ignites a debate about major change. Read more
Deciphering Roof Trusses – Exploring Medieval Wooden Structures
The exhibition presents the world of roof trusses hidden beneath medieval shingle roofs and the work of the research team exploring them. In addition to texts and illustrations, the exhibition also includes scale models as well as a film and other material illustrating the everyday life of field work. Read more
Accessibility and safety
The guided tour is in English. More information on the accessibility of the Museum of Finnish Architecture can be found here
The Museum of Finnish Architecture follows current official guidelines. More information on health-safe museum visits can be found here
The Museum of Finnish Architecture uses the principles of a safer space, to which we commit to in all museum activities. Read more
For more information, please contact
Jemina Lindholm
Manager of Learning and Public Programmes
Museum of Finnish Architecture
+358 45 7731 0476
jemina.lindholm@mfa.fi