Conversation / On Another Generosity
Location: Muualla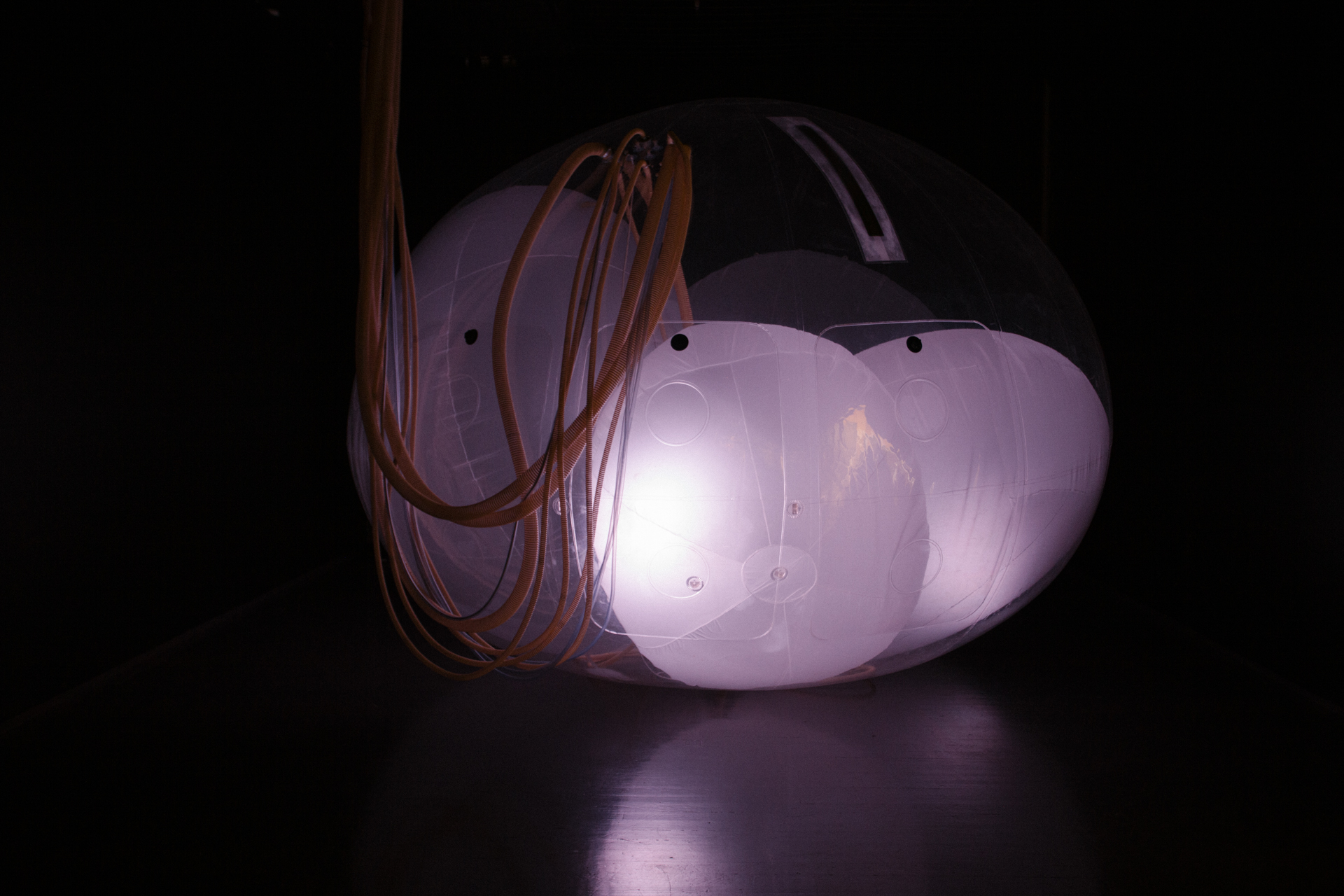 Eero Lundén & Carlos Mínguez Carrasco: On Another Generosity
Wednesday 17th of February 2021 from 6PM to 8PM (UTC+2)
Zoom Webinar

The Museum of Finnish Architecture hosts a conversation between architect Eero Lundén and Carlos Mínguez Carrasco, Head Curator at ArkDes, the Swedish National Centre for Architecture and Design. Join us in Zoom. Welcome!

The conversation focuses on the installation Another Generosity, curated by Eero Lundén and Juulia Kauste, designed by Lunden Architecture Company, which was originally presented at the Venice Architecture Biennale 2018 and is now having a new presentation at the Museum of Finnish Architecture.

Following up previous discussions between the two guests, the conversation will focus on the relevance of the project in the pandemic times. How has Another Generosity and it's context transformed in three years? Where is it headed?

The conversation will reflect on some of the elements that are present in the installation that can be of interest in today's discussion and practice of architecture and design. Some of the topics to be discussed are air and breathing, isolation and closed environment, temporality and sustainability and performance and performativity in architecture, following and tracing their historical and future trajectories. Preceding the conversation there will be a visual introduction of Another Generosity by the architect himself.

Eero Lundén
Eero Lundén was born in Turku, Finland in 1982. He founded Helsinki-based Lundén Architecture Company in 2008. Focusing on the development and innovation of the built environment, architecture and urbanism, the practice engages with contemporary spatial challenges and aims to develop new ideas that envision the future of the built environment. Their projects range from small 15m2 experimental pavilions, buildings to 300 000m2 master plans. Their collaborative design approach involves leading experts, architectural offices and consultants from a range of professional fields in different parts of the world: public, private, academic and third sector organizations. The office has also been successful in competitions, most notably the new Tampere Travel and Service Centre and new High School in the center of Tallinn.
Eero Lundén earned a Master in Advanced Architectural Design from Columbia University, New York after graduating as an architect from Oulu University. He has taught at several universities in Finland as well as abroad. Curretly he is teaching in the Urban Design and Advanced Building Design studios at Aalto University. In 2012, Eero, together with Toni Österlund, received the Reima Pietilä Award. Eero is a member of the Royal Society of Arts, UK. In his work as architect, Eero Lundén aims to imagine and create the future of built environments, from building technology to the relationship between cities, people, and society.

Carlos Mínguez Carrasco
Carlos Mínguez Carrasco is an architect and curator based in Stockholm. He is Head Curator at ArkDes – the Swedish National Centre for Architecture and Design. He has organized a wide range of exhibitions, events and competitions with a particular focus on how social, cultural, and political pressing issues influence contemporary architecture. Previously, he was Associate Curator at Storefront for Art and Architecture, as well as being the Assistant Curator of OfficeUS, the U.S. Pavilion at the 2014 Venice Architecture Biennale. Independently, he was the Chief Curator of the 2016 Oslo Architecture Triennale with the After Belonging Agency. At ArkDes he leads the curatorial team, and has recently curated the exhibition Kiruna Forever (2020). His texts have been published in several magazines and catalogues, and he is editor of various publications, including After Belonging: Objects, Spaces and Territories of the Ways We Stay in Transit (Lars Müller Publishers, 2016), OfficeUS Manual (Lars Müller Publishers, 2017), Bodybuilding: Architecture and Performance (Performa, 2019), and Kiruna Forever (ArkDes and Arkitektur Förlag, 2020).

Another Generosity
The installation Another Generosity first displayed in the Nordic Pavilion at the 2018 Venice International Architecture Biennale, will now be premiered in Finland. The inflated installation, designed by architect Eero Lundén and his team, provokes us to examine the state of the world and architecture, and creates a place in the Museum of Finnish Architecture for us to reflect upon the future. The exhibition is open until the 28th of February 2021.

Instructions for participation
The conversation will be held on the Zoom Webinar platform. Please pre-register from this link no later than 16th of February 2021: https://q.surveypal.com/Conversation-Eero-Lunden-Carlos-Minguez-Carrasco-On-Another-Generosity  

Please note that registration is binding and personal. However, if you have to cancel your participation, please notify us by e-mail to: jemina.lindholm@mfa.fi. Information about a potential cancellation is important so we can give your place to the next one on the waiting list. Instructions for participation will be sent in a separate email after the registration has closed. The conversation is free of charge and organized in English.
Accessibility
Interpretation, translations or live-captioning are not provided. There will be no recorded version of the programme available afterwards. Technical instructions are on display at the beginning of the programme. Instructions and link for participation are sent in a separate email after the registration has closed.
For more information, please contact:
Jemina Lindholm
Manager of Learning and Public Programmes
Museum of Finnish Architecture
jemina.lindholm@mfa.fi
+3584577310476