LECTURE / KONSTANTINOS XANTHOPOULOS: ALVAR AALTO AND GREECE – ECLECTIC AFFINITIES
Location: large exhibition hall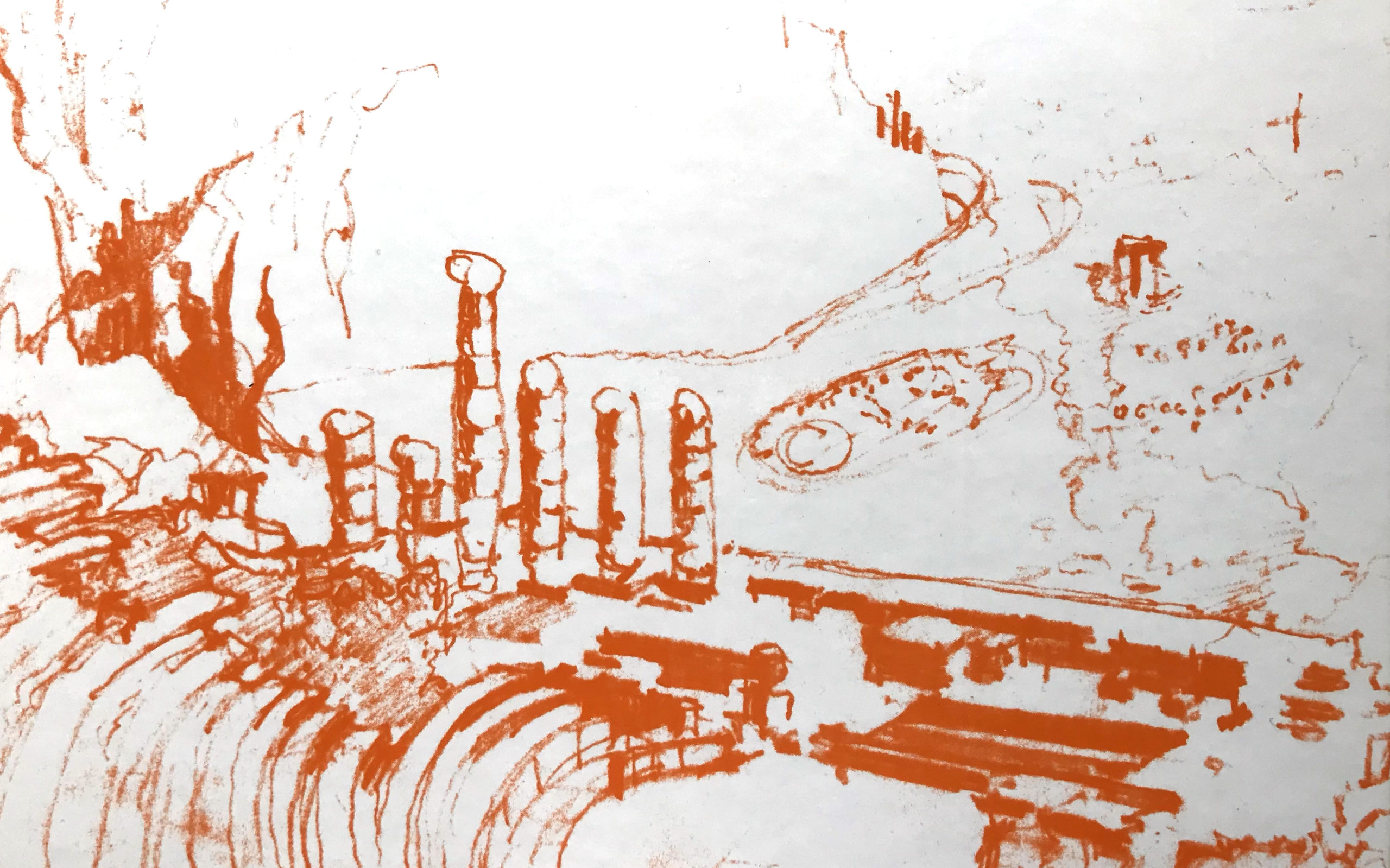 For centuries, the homeland of democracy, Homer and the Parthenon has been considered the foundation of Western culture. Architects, too, have been inspired by antiquity in countless ways. The lecture by professor Konstantinos Xanthopoulos focuses on Alvar Aalto's trips to Greece in 1933 / 1953 elaborating on the theme presented in "Alvar Aalto and Greece – Trailing Ariadne's thread" published by MelissaBooks in 2019 and the discussion followed in Athens, 2020. The presentation evolves in the threefold manner: before, during, and after Alvar Aalto's trips to Greece.
"Alvar Aalto left few traces of his more or less hasty passage to Greece, first in 1933 (late July-August), and twenty years later, in 1953 (end of April-May) (…) But, like in the enigmas of an ancient myth hovering between facts and fiction, limited as these traces were, they could nevertheless substantiate a starting point for the unfolding of plausible hypotheses, metaphors, and analogies, thus complementing a "story" of Aalto's experiences and affinities with Greece's cultural wealth."
 – Alvar Aalto and Greece – Trailing Ariadne's thread –
Event Registration
For the safety of everyone, we will temporarily limit the number of participants in our public programs. The lecture can accommodate 50 participants. Places will be filled in the order of registration. Please note that registration is mandatory. However, if you have to cancel your participation, please notify us as soon as possible by e-mail to: jemina.lindholm@mfa.fi
Please register through the link below at the latest on Monday 10th of August 2020.
https://q.surveypal.com/Registration-Lecture-Konstantinos-Xanthopoulos-Alvar-Aalto-and-Greece-Eclectic-Affinities
Entrance fee
You can participate for the price of a museum entrance ticket (0,00–10,00€) or with a museum card. Tickets are purchased on site upon arrival. The lecture is organized in English.
For more information on the accessibility of the Museum of Finnish Architecture:
https://www.mfa.fi/en/visit-us/accessibility-2/
For more information, please contact:
Jemina Lindholm
Program Manager, Museum of Finnish Architecture
jemina.lindholm@mfa.fi
+3584577310476