Workshops and Guided Tours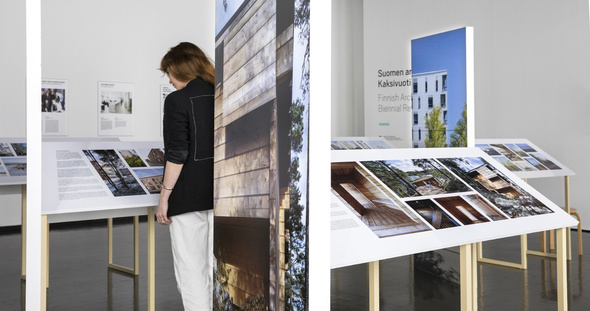 Learn about architecture experientially in workshops, guided tours and architecture walking tours online and on-site! Six different workshops open up the basic concepts of architecture and current phenomena to learners of different ages. The architecture walking tours introduce you to 1920s Helsinki. Experience the current exhibitions of the Museum of Finnish Architecture together with an expert guide. Check out our learning services and make booking!
Read more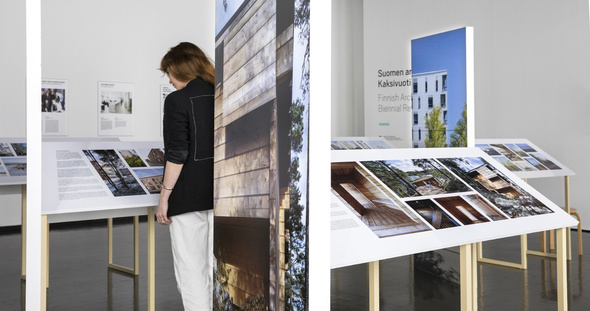 Fill This Space Summer Schools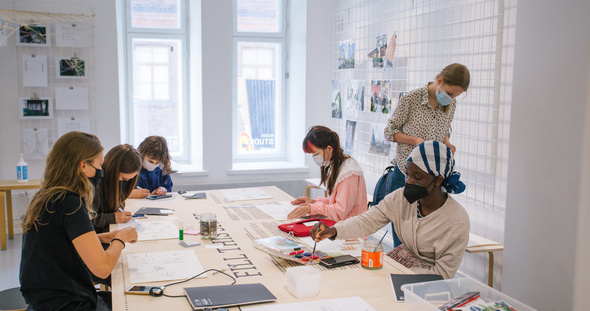 Fill This Space is a school programme for 16–20 year olds. It gives you an opportunity to discuss issues related to architecture and the built environment together with museum and architecture professionals and architecture students. The school programme is planned together according to the wishes and interests of the participants.
Fill This Space School Programme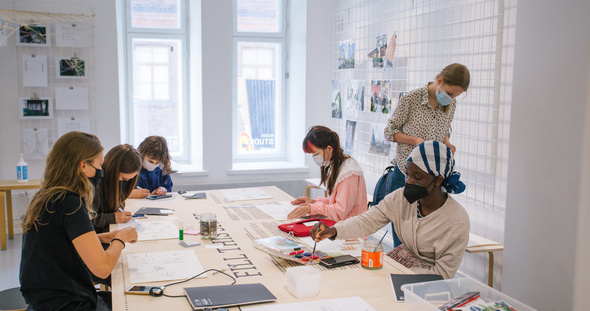 Alusta Pavilion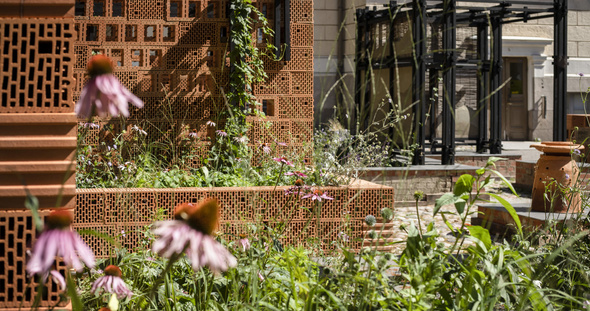 Alusta pavilion, built on the courtyard of the Museum of Finnish Architecture and the Design museum in Helsinki, explores nature-culture relations and offers a place for encounters between humans and non-human animals in urban space. Alusta is realized by a multidisciplinary group lead by Suomi/Koivisto architects.
Read more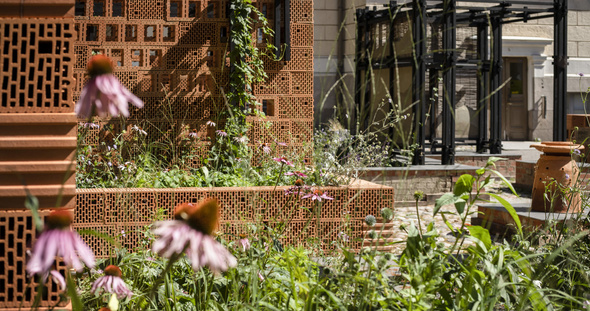 Projects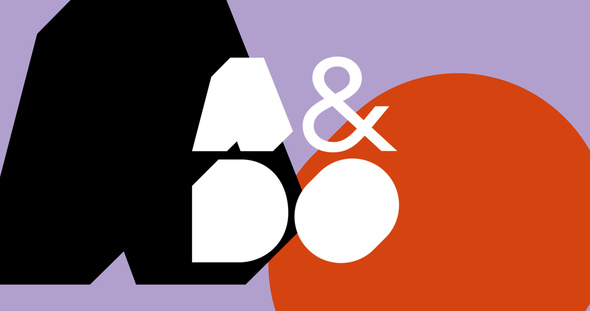 A&DO – Learning Centre for Architecture and Design
Architecture and design belong to everyone. A&DO – Learning Centre for Architecture and Design wants to encourage people to learn about their living environment by sharing experiences and doing things together. The centre is established in 2020–2023 by the Museum of Finnish Architecture and the Design Museum with the help of the Museum Vision grant from the Finnish Cultural Foundation.
Read more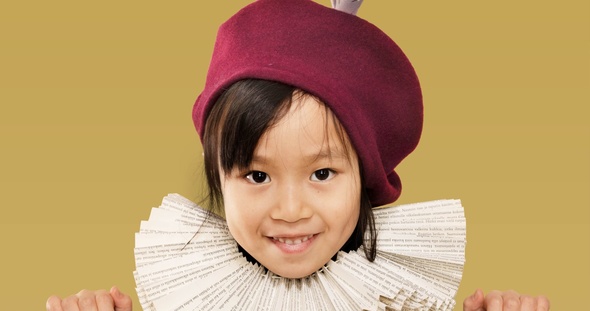 Culture Kids
Culture Kids is a programme that pairs children living in Helsinki with a sponsor from the world of arts and culture.  All of the city's little ones born in or after 2020 are invited to join. The Culture Kids sponsor invites the children and a member of their family to at least two events every year. The events support children's development and promote the wellbeing of the entire family.  The Culture Kids programme is administered by the Culture and Leisure Division of the City of Helsinki. The sponsors of children born in Helsinki in 2023 are: Museum of Finnish Architecture, Design Museum, Helsinki City Museum, National Museum of Finland, Association of Cultural Heritage Education in Finland and Helsinki University Museum.
Read more