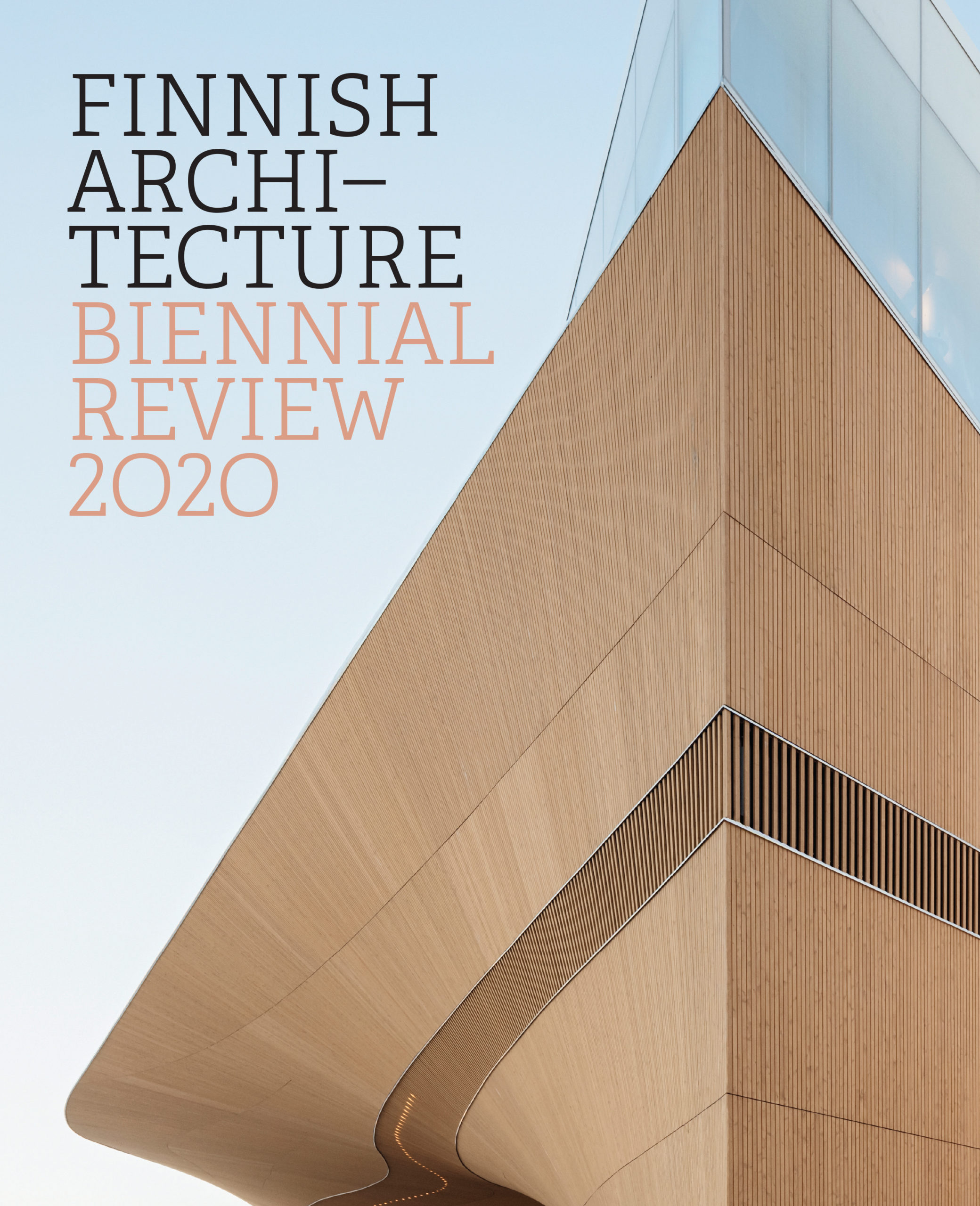 Finnish Architecture – Biennial Review 2020
Published in conjunction with a biennial exhibition, the publication presents a juried selection of 15 projects showcasing current trends and standards of excellence in Finnish architecture. The works span the fields of architecture, urban design and landscape architecture, and they vary in size from small structures to mega projects.
The review provides a window into construction projects completed between July 2017 and December 2019. The main selection criterion was a high architectural quality, and the aim was to compile a versatile and as functionally and geographically balanced palette as possible.
The review is organized jointly by the Museum of Finnish Architecture, the Finnish Association of Architects SAFA and the Alvar Aalto Foundation. The review jury 2020 consists of Martin Braathen PhD., architect, from the National Museum of Norway (Nasjonaalmuseet), Harri Hautajärvi D.Sc. (Tech) architect SAFA, and Kirsi Korhonen architect SAFA.
Author:

Essi Rautiola (ed.)

Number of pages:

176

Image ratio:

Richly illustrated

Published:

2020

ISBN:

978-952-5195-53-8

Language:

English

Publisher:

Museum of Finnish Architecture, Alvar Aalto Foundation and Finnish Association of Architects SAFA
28 00 €