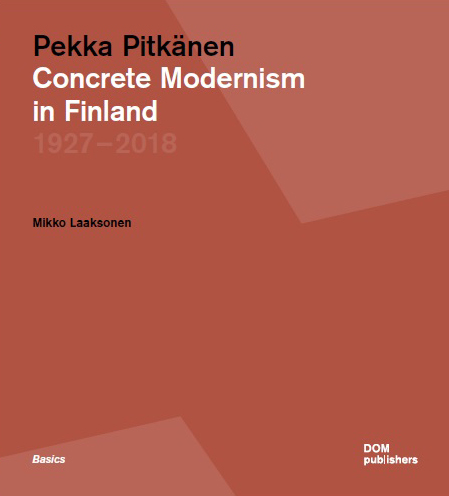 Pekka Pitkänen – Concrete Modernism in Finland 1927–2018
Professor Pekka Pitkänen (1927–2018) was one of the most significant Finnish architects of the post-war period. He is known as a master of concrete buildings and as a staunch supporter of modernist approach to architecture. He won numerous commissions by architectural competitions. The Chapel of the Holy Cross (1963–1967) in Turku is usually considered as Pitkänen's main work. From 1950's to 1980's Pitkänen built in Turku numerous residential and commercial buildings, often in co-operation with the building company Urakoitsijat Oy. Together with Ola Laiho and Ilpo Raunio, Pitkänen planned the extension of the Finnish Parliament (1972–1978). Late in his career Pitkänen focused on public buildings, the finish of the career was the Turku court building, completed in 1997.
The book presents Pitkänen's architecture through his whole career, based on research of his archive, the presentations of the works in contemporary magazines as well as the memoir of Pitkänen.
Author:

Mikko Laaksonen

Number of pages:

208

Image ratio:

Richly illustrated

Published:

2020

ISBN:

9783869227443

Language:

Egnslish

Publisher:

DOM Publishers
30 00 €