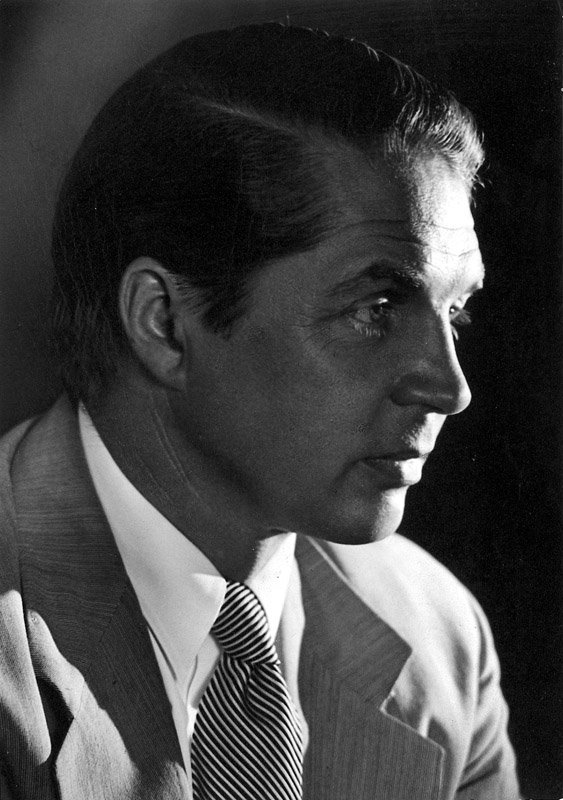 Aarne Ervi
19.05.1910, Forssa - 26.09.1977, Helsinki
Architect 1935, Helsinki University of Technology
Before establishing an office of his own in 1938, Aarne Adrian Ervi (formerly Elers) worked for Alvar Aalto, participating in the design of Viipuri Library, and for Toivo Paatela. In 1965–69 he was Head of the Helsinki City Planning Department.
Ervi taught at the Central School of Applied Arts in 1937–38 and at Helsinki University of Technology in 1944–45. In 1967 he was conferred a title of professor. He was an honorary member of the American Institute of Architects and doctor h.c. of the University of Stuttgart. Ervi travelled a lot. His journeys took him as far as the United States and in 1959 to China.
An intimate relation with nature and respect for landscape were the underlying principles in Ervi's work. He had a significant role in the design of the Tapiola garden city in Espoo. His other remarkable designs include the Porthania building of the University of Helsinki and the University of Turku campus. He also designed industrial areas with housing and e.g. the Töölö library in Helsinki.
Ervi was a pioneer in using prefabricated components and new building materials, such as plastic. He shared with Alvar Aalto the idea that building parts could be standardized but the building itself should be designed as an individual.
Besides buildings, Ervi designed a large number of interiors, including those of the ships Finnhansa and Finntrader. He applied "ship architecture", for instance rope rails and other details, in his buildings, too. The first experiments were made in his own seaside house in Helsinki's Kuusisaari island. The house has been a Finnish ideal of dwelling, and it has been widely published in magazines all over the world.
The Ervi collection is one of the most complete in the museum. Besides drawings, the museum has an excellent collection of photographs on Ervi's oeuvre.