Welcome to the Museum of Finnish Architecture!
Prams allowed

Baby changing
Opening hours
Exhibitions, library, museum shop
Monday closed
Tuesday 11–20
Wednesday 11–18
Thursday 11–18
Friday 11–18
Saturday 11–18
Sunday 11–18
Archives
Monday closed
Tuesday by appointment
Wednesday by appointment
Thursday by appointment
Friday closed
Saturday closed
Sunday closed
Exceptions to the opening hours in 2023
Closed: 6.1., 7.-9.4., 23.-25.6., 6.2., 4.–5.11., 6.12., 24.-26.12., 1.1.
Saturday 30.4. 11-15
Thursday 18.5. 11–18
Thursday 22.6. 11-15
Saturday 23.12. 11-15
Sunday 31.12. 11-15

The Museum Library is open to the public. The museum archive is open by appointment only. Photographs Collection: collections@mfa.fi | Drawings Collection: Antti Aaltonen, +358 045 7731 0480, antti.aaltonen@mfa.fi | Other matters: Anna Autio, +358 45 7731 0478, anna.autio@mfa.fi
Admissions
Adults

€10

Students, pensioners, job seekers

€5

Children under 18, war veterans

€0

Design Museum combi-ticket

€20

Museum Card

€76
Free admission for school pupils with teachers. Free admission with Ukrainian passport.
Museum Card

Helsinki Card

Virikeseteli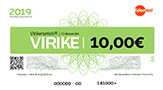 Smartum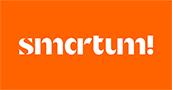 Location
Museum of Finnish Architecture
Kasarmikatu 24
00130 Helsinki
The museum is located in the inner-city Design District of Kaartinkaupunki.
The museum is easily reached on foot from the city centre. It is also reachable by tram 10 and by bus 24 – stop at St. John's Church (Johanneksen kirkko).
Accessibility
Built in 1899, the museum building is not fully wheelchair-accessible.
The museum does not have an entrance with no access barriers. The most convenient entrance for disabled visitors is located in the inner courtyard of the building. The courtryard entrance is out of use due to renovation from 19 to 20 May, 2023.
The courtyard entrance has a stone doorstep, with a metal ramp proving better access. The door is locked, and visitors need to ring the buzzer to have it opened. Inside the door, a ramp leads to the lift.
Read more about accessibility
Principles for a safer space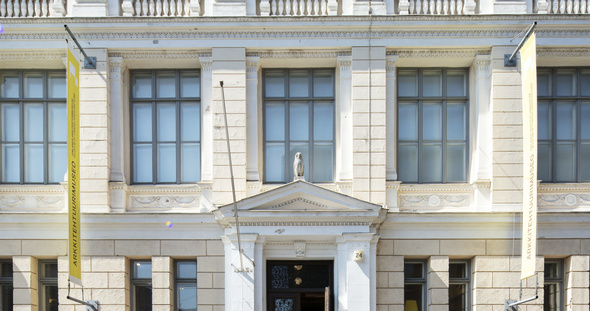 Architecture belongs to everyone. We at the Museum of Finnish Architecture want everyone to have the opportunity to have a safe museum experience and participate as themselves, without fear of discrimination or harassment. We are committed to the principles of a safer space in all the activities of the Museum of Finnish Architecture. These principles are followed in the museum's own spaces, at events and when working with the public, in virtual spaces and on social media. The Museum of Finnish Architecture actively strives to create a safer operating environment for museum visitors, its partners and own staff.
Principles for a safer space
Guided tours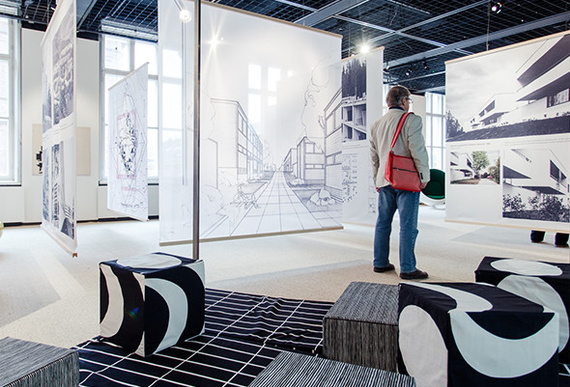 For kids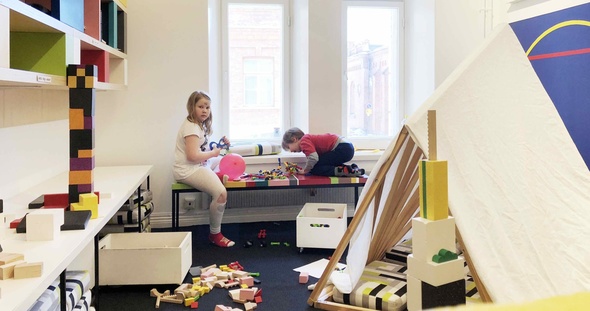 A&O Room
Welcome to the A&O Room to play and learn about architecture! This learning space is free for all. The room is located in the ground floor of the museum and is open for visitors during the regular opening hours of the museum.