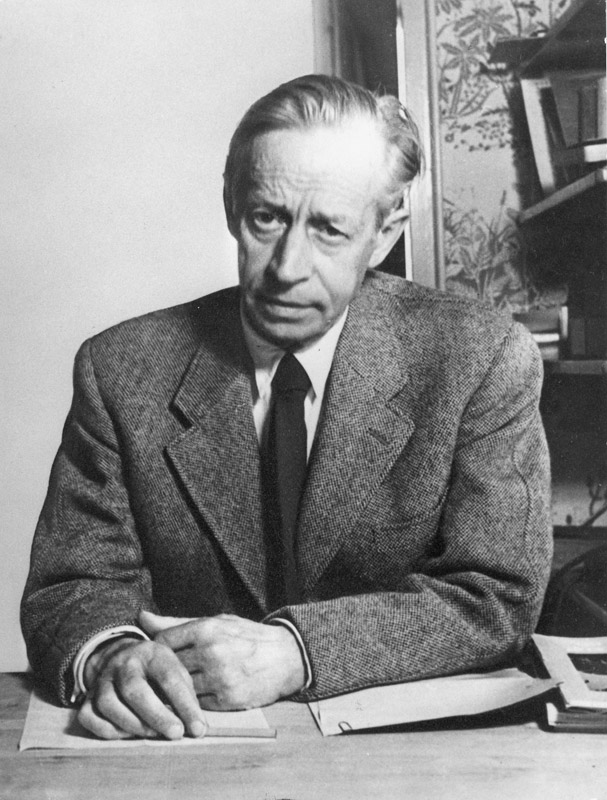 Erik Bryggman
07.02.1891, Turku - 21.12.1955, Turku
Architect 1916, Helsinki University of Technology
Erik William Bryggman made a study tour to Sweden and Denmark in 1914. He worked in Helsinki in the offices of Sigurd Frosterus, Armas Lindgren and Valter Jung and in Helsinki City Planning Office. In 1923 he established a private office in Turku. He was nominated Professor in 1949, was invited as a member of the Danish Academy of Arts in 1954 and of the Swedish Academy a year later.
In 1920 Bryggman traveled to Italy, where he studied anonymous vernacular buildings in addition to Renaissance architecture. Italian influence is evident in his works of the late 1920s in Turku, such as the Atrium apartment block and the Hospits Betel Hotel.
After his graduation, all through the 1920s and 30s, Bryggman took actively part in architectural competitions.
Bryggman designed the 7th centenary exhibition in Turku in 1929 in collaboration with Alvar Aalto. It was the first conscious manifesto of functionalism in Finland. A year earlier Bryggman had visited the Weissenhof Siedlung in Stuttgart, housing areas in Frankfurt am Main under guidance of Ernst May, and the Bauhaus school in Dessau, where he had met Walter Gropius. Immediately after this his work showed a shift from Italianate classicism to functionalism, which is evident in the Turku exhibition.
The Åbo Akademi library in Turku and the Vierumäki Sports Institute built in the mid-1930s represent functionalism at its purest.
In 1930, Bryggman made the Parainen Funerary Chapel near Turku an ascetically reduced building. The ten years later Resurrection Chapel in Turku clearly reflects a change towards a more romantic architecture.
In the 1950s Bryggman had heaps of commissions. He designed schools, hospitals, power plants and villas. These buildings with their darkish plastered facades and ridge roofs are reminiscent of contemporary Swedish architecture.
Bryggman's latest works include the restoration of the medieval Turku Castle that had been bombarded at war. He restored it partlys to its former shape and gave the touch of his own time to the sections that were taken to congress and restaurant uses.
Architect Carin Bryggman donated her father's drawings archive to the museum in 1989. This fine collection, comprising several thousands of drawings, includes sketches for the Turku Exhibition, the drawings of the Parainen Funeral Chapel, and several early competition entries, among them the Vierumäki Sports Institute. Included are also the drawings of the Resurrection Chapel.