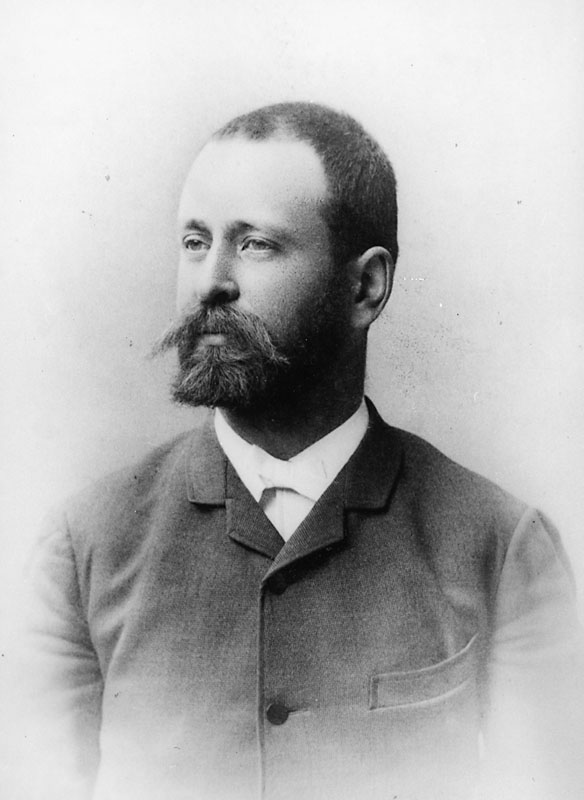 Helge Rancken
26.08.1857, Pietarsaari - 28.11.1912, Helsinki
Architect 1878, Polytechnic Institute, Helsinki
Helge Finn Rancken graduated as an engineer before becoming an architect. In 1881–84 he travelled in Italy, France, Spain and Germany and made numbers of sketches, mostly of the ornaments of churches and palaces.
Rancken was first employed with the Supreme Board of Public Buildings, among other tasks assisting Constantin Kiseleff in the Jyväskylä Teachers' Seminary buildings. He was commissioned to continue the design of Helsinki Surgical Hospital after the death of F. A. Sjöström in 1885.
In 1885–88 Rancken taught at the Polytechnic Institute. He was employed with the Turku Province Building Office in 1888–1901, after which he ran an office of his own until 1906.
The buildings he designed in his office include Turku Municipal Hospital, the Työväen Säästöpankki bank building at Erottaja in Helsinki (together with Hugo Saurén) and the grey-stone Västanfjärd Chuch. He also designed several church renovations and private houses for Helsinki and Turku.
The picks of the Rancken collection are his travel sketch books.