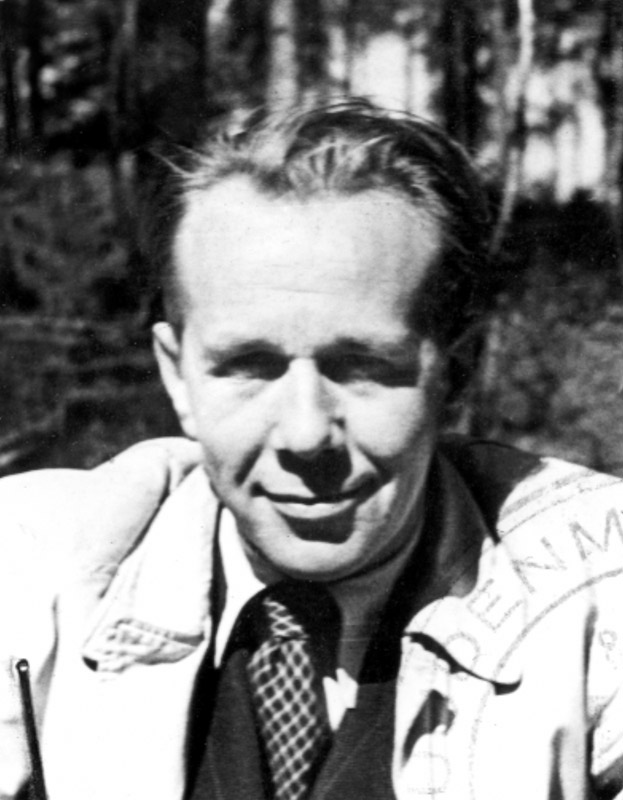 Jorma Järvi
11.08.1908, Nastola - 11.11.1962, Helsinki
Architect 1933, Helsinki University of Technology
After graduation Jorma Klaus Järvi worked in the office of J. S. Sirén. In 1934 he participated in the competition for the Helsinki Central Post and Telegraph building together with Erik Lindroos, winning second prize. The design was built, and Järvi worked with this project until 1938. The next year he worked in Helsinki City Construction Office, at the same time assisting Sirén at Helsinki University of Technology.
In 1940–49 Järvi led the design office of the Puutalo Oy construction company developing prefabricated wooden type houses. After this he set up an office of his own. In 1959 he was elected Chairman of the Board of the Standardization Institute of the Finnish Association of Architects.
In the 1950s Jorma Järvi designed several schools for Helsinki region and e.g. a school for Rovaniemi. His other works include the outdoor swimming pool in Helsinki and the Faculty of Medicine buildings of the University of Turku. Also well-known are his housing area and school in Tapiola, Espoo, and his town plan for the Viitaniemi garden suburb in Jyväskylä.
The Järvi collection is one the most complete: the museum has received nearly all of his material. However, the drawings of the Helsinki Central Post Office are not included.