Hope from Wood Discussion Series / XS – Building Components / baubüro in situ
Location: Muualla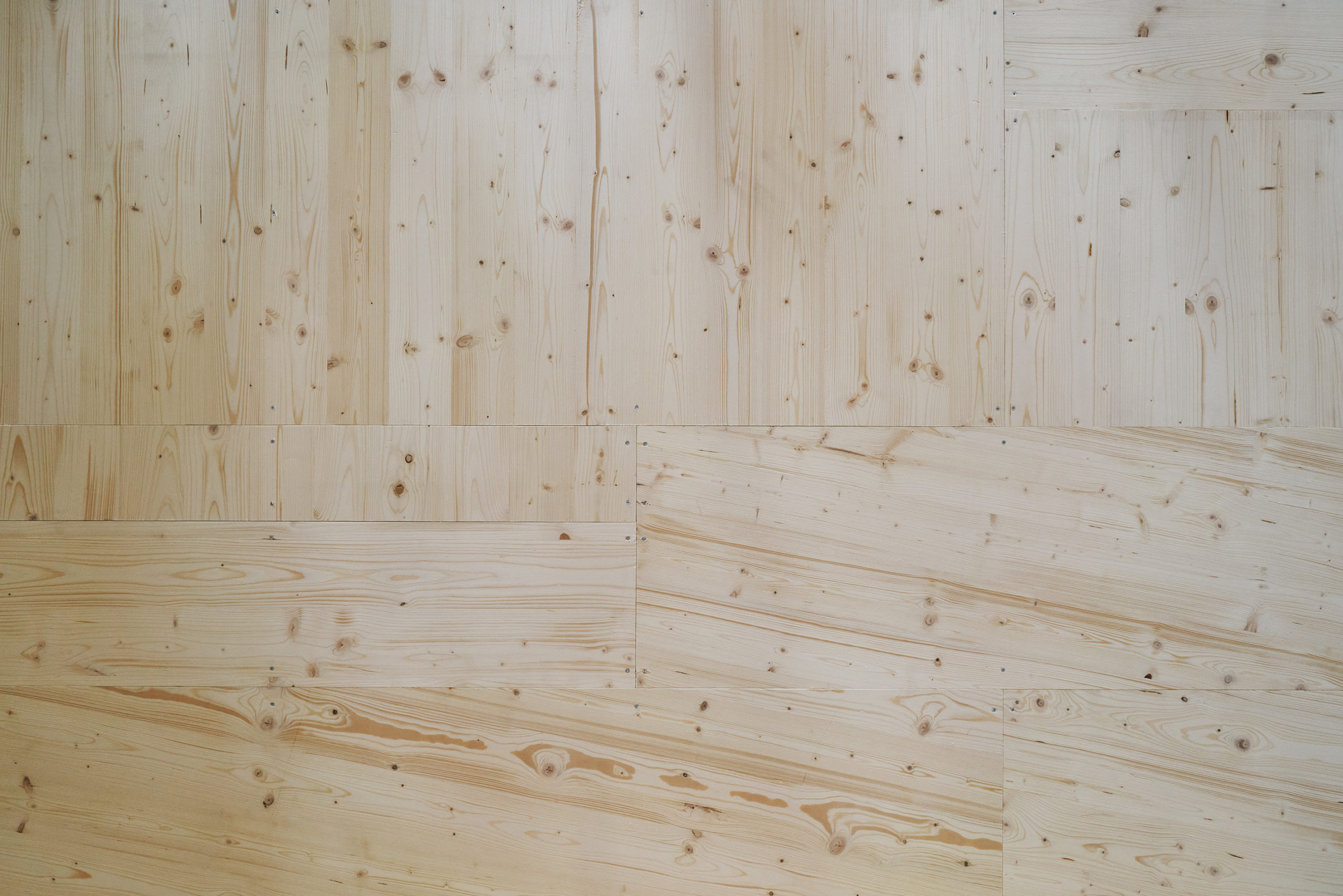 Please note, that this event has changed to an online event
Hope from Wood is a series of conversations to which all can participate and contribute. The final discussion of the series will be lead by Kerstin Müller from baubüro in situ. A fair, active and open discussion is guaranteed!
About the introductory Presentation
If we consider the increasing scarcity of raw materials, the large amounts of construction waste, the growing world population, and rising demands for comfort, a goal of reducing grey energy consumption and conserving resources in the construction field demands a major rethink in the building sector.
Good architectural answers to this problem include the preservation of existing built structures, environmentally conscious refurbishments and additions, and urban densification. Nevertheless, the reuse of construction waste or whole building components for new construction projects is still a rarely used approach in Switzerland.

Kerstin Müller
Kerstin Müller is an architect and member of the management of Baubüro in situ ag. She is the managing director of Zirkular GmbH, a consultancy for circular economy and reuse in the construction sector. In 2020, she was elected Co-President of cirkla, the Swiss Association for Reuse in Construction. She represents the German Chamber of Architects, both in the climate advisory board in the city of Lörrach and in the strategy group "Climate Energy Sustainability".
baubüro in situ
Our projects develop from the encounters. In conversation, we and our ideas grow together with the users.
Hope from Wood Discussion Series
Hope from Wood Discussion Series, curated by the You Tell Me collective and organized jointly by the Museum of Finnish Architecture and the Ministry of the Environment, are a series of intimate discussions, which delve into the themes of the Hope from Wood exhibition on different scales. The series discusses how the use of wood fits into the social phenomena of our time and what opportunities it offers – not only as a building material, but also as part of nature and other habitats, as part of industry and housing issues, as part of the cityscape and everyday aesthetics. The series seeks to highlight existing visions of ecological transition and solution-oriented models for the future. The overlapping environmental crises of our time require tremendous change at all levels of society – change is needed at every scale from XL to XS.
The main exhibition of the Museum of Finnish Architecture, Hope from Wood, deals with wooden architecture from the perspective of the hope associated with it. The exhibition is on display at the Museum of Finnish Architecture from September 10, 2021 to April 10, 2022.
Fall 2021 – Spring 2022
Torstai 14.10.2021 klo 17–19
Toivoa puusta –keskustelusarja / XL – Metsä
BIOS-tutkimusyksikkö
Thursday 11.11.2021 at 5–7 pm
Hope from Wood Discussion Series / L – Building
Kjellander Sjöberg
Torstai 9.12.2021 klo 17–19
Toivoa puusta –keskustelusarja / M – Laajennus
Arkkitehtuuri- ja muotoilutoimisto Talli
Torstai 17.2.2022 klo 17–19
Toivoa puusta –keskustelusarja / S – Kunnostaminen
Iida Kalakoski
Thursday 17.3.2022 klo 17–19
Hope from Wood Discussion Series / XS – Building Components
baubüro in situ
Participation
In 2022 the discussion club will be held on the Zoom platform.
Pre-registration is required for this discussion. Places will be filled in the order of registration. Register for the discussion no later than Wednesday, March 16, 2022 from this link
Please note that registration is binding and personal. However, if you have to cancel your participation, please notify us by e-mail to: jemina.lindholm@mfa.fi. Information about a potential cancellation is important so we can give your place to the next one on the waiting list. We also hope that you can join us for the whole discussion.
More detailed instructions for participation will be sent to those who have registered closer to the time of the event by e-mail. This discussion club is held in English and free of charge.
Accessibility
The discussion club is held in English and it is free of charge.
The Museum of Finnish Architecture uses the principles of a safer space, to which we commit to in all museum activities. Read more
For more information, please contact
Jemina Lindholm
Manager of Learning and Public Programmes
Museum of Finnish Architecture
+358 45 7731 0476
jemina.lindholm@mfa.fi