A Century of Hospitals – Paatela Architects
small exhibition hall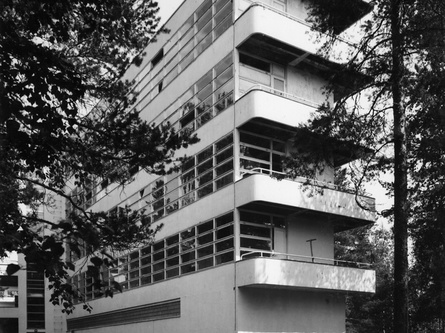 The story of the Paatela family is an exceptional one, offering a rare example of a family firm that has been active in the field of architecture for over a century. The firm is renowned especially for designing hospitals, a field in which they specialized as early as the 1920s.
The exhibition presents a total of 15 projects exemplifying their long-term contribution to Finnish hospital architecture. The featured sites were all designed by firms founded by various members of the Paatela clan. The show also highlights Finland's export expertise in hospital design.
The exhibition was curated by Head of Archives Elina Standertskjöld and Head of Research, Juhana Lahti with expert input from architect Mikael Paatela.