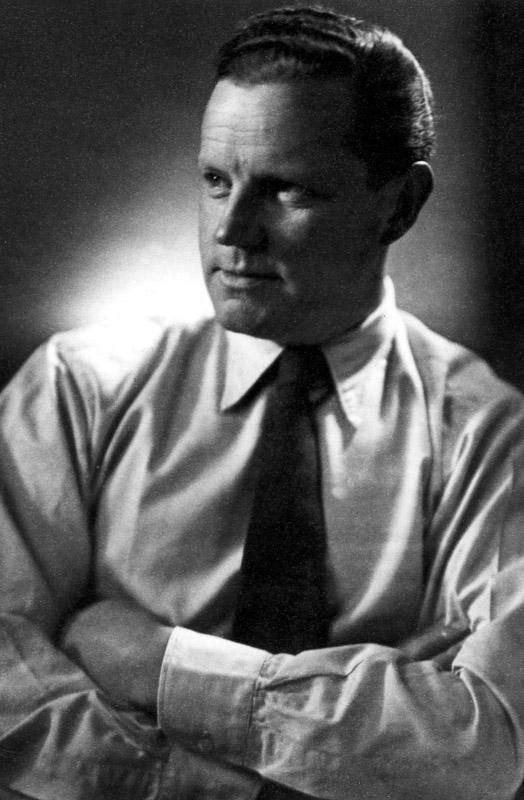 Erkki Huttunen
18.05.1901, Alavus - 17.11.1956, Helsinki
Architect 1927, Helsinki University of Technology
Erkki Juhani Huttunen took courses in drawing and painting besides his university studies. In 1928 he started work with the SOK co-operative society's building department and was Head of Department in 1939–42. Then he was nominated Director General of the National Board of Building, which post he held until 1953. He also had an office of his own from 1931 to 1956. He made study tours to many European countries, among others Italy, France, Greece and England, and to the United States.
Huttunen designed a considerable number of public and private buildings. He was a frequent participant in architectural competitions, which brought him e.g. the commissions of Kotka Town Hall and Nakkila Church. He is best known for his functionalist SOK offices, industrial and storage buildings, mills and cooperative stores which were built around Finland. He also designed the Seurahuone Hotel still in existence in Sortavala, now Russia. Huttunen's main work in Helsinki is the Sokos department store and hotel.
In 1937 Huttunen was awarded the Gold Medal of Architecture at the Paris World Fair.
The museum has a large collection of drawings by Erkki Huttunen, with lots of material on his functionalist period.