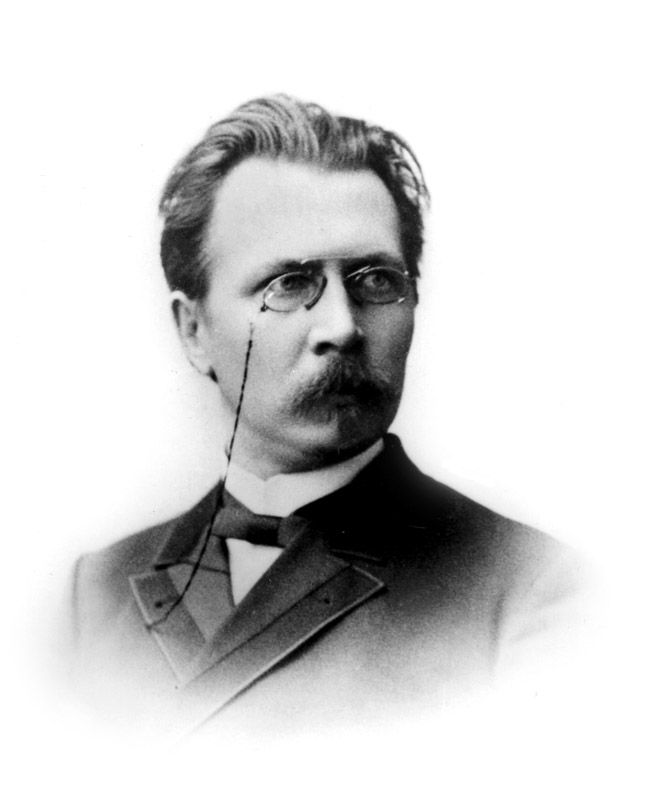 Gustaf Nyström
21.01.1856, Helsinki - 30.12.1917, Helsinki
Architect 1876, Polytechnic Institute, Helsinki
Karl Gustaf Nyström started his career in the office of F. A. Sjöström. In 1878–79 he studied architecture in Vienna under von Ferstel, after which he made a study tour to Italy.
After returning to Finland Nyström taught building construction in 1879–85 and architecture from 1885 at the Polytechnic Institute. In 1895 he was conferred a title of professor and in 1903 he became Director of the Institute. After the Institute changed into Helsinki University of Technology, Nyström was Director of the Architecture Department in 1908–10. He also taught at the Central School of Applied Arts and at Helsinki Industrial School.
In the early 1980s Nyström made several trips to various parts of Europe. He won the town-plan competition for Helsinki's Töölö area in 1899 together with Herman Norrmén. This plan was not executed; the final drawings were made by Nyström in collaboration with Lars Sonck in 1902.
Gustaf Nyström was the last significant representative of academic Neo-Renaissance in Finland. His main works in Helsinki are the National Archives of Finland, the House of Estates, the Union Bank, the customs warehouse and the market hall in the South Harbour. In addition he designed buildings for the growing University of Helsinki and branches of the Bank of Finland e.g. to Viipuri and Turku, where he also designed an art museum.
On the initiative of Gustaf Nyström work was began at the turn of the 20th century to make measuring drawings of historical monuments, starting with Turku Castle and Turku Cathedral. Nyström's teaching work and his preference of authentic materials had a crucial role in the breakthrough of National Romanticism in Finland.
The Gustaf Nyström collection is rather fragmentary. It includes handsome perspective drawings of the House of Estates, the National Archives of Finland and the Union Bank. The majority of Nyström's drawings are kept in official archives.