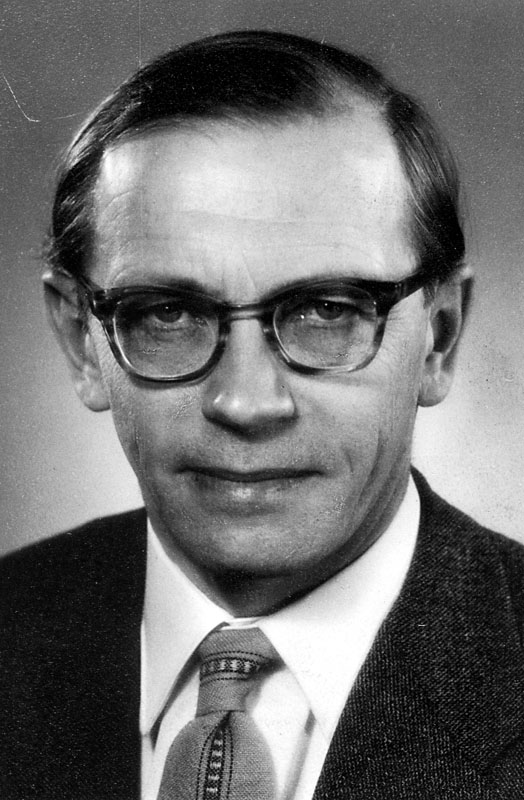 Kaj Englund
13.03.1905, Oulu - 26.06.1976, Helsinki
Architect 1931, Helsinki University of Technology
Early in his career Kaj Gustaf Georg Englund worked with the office of Kaarlo Borg and in collaboration with his younger brother Dag. In 1944 he set up an office of his own. He taught at the Central School of Applied Arts in 1930–36 and at Helsinki University of Technology in 1954–67. His study tours went to Germany, England, Italy and the United States.
Englund's career had a successful start in his winning the competition organised in 1929 for a dormitory for students of technology. The building was completed in 1931, at the same time as he graduated. At this stage already he focussed on housing, his specific interest throughout his career.
Englund designed both private houses and apartment blocks, and he found many other ways to enhance dwelling culture. As the commissioner of the Helsinki Housing Exhibition of 1939 he had the chance to propagate good apartment plans and practical furnishings to the general public, and he wrote frequently about subjects related to dwelling.
In the 1930s Kaj Englund, like many young colleagues, tried to solve problems related to small apartments and to rationalize housing production. After the war these ideas were put into practice in reconstruction. His work as Director of the Standardization Institute of the Finnish Association of Architects in 1945–50 was connected to these actions.
Englund designed apartment blocks for the Helsinki suburbs Herttoniemi, Pohjois-Haaga and Maunula and for other towns in Finland, especially Vaasa and Pietarsaari. He and his brother built a joint dwelling house, Villa Bjerges, in Helsinki's Lauttasaari in 1938; the house with its finely furnished apartments was published in The Finnish Architectural Review in the same year.
The rock garden of Villa Bjerges, designed by Kaj Englund, was published in The Finnish Architectural Review in 1946. The skilful drawings attached to the article were made by the architect's wife, artist Li Englund. She worked as an assistant in her husband's office and her draftsmanship shows in the finished details of many drawings. Li Englund was known for her printed textiles and wallpapers, and the dresses and hats she designed for herself were the most speaking "haute couture" of Helsinki.
The drawings archives of Kaj Englund were donated to the museum in 1997 and 2001. This large collection offers material for manifold research.