A Diverse Decade – Posters from Architecture Exhibitions of the 1970s
studio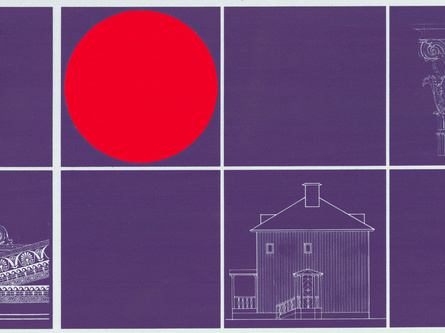 This spring the 1970s will be taking over the Museum of Finnish Architecture. A taste of the visual culture of the 1970s is on offer in the Studio. Opening in April, the exhibition highlights the impressive poster graphics in the museum's collections.
During the golden age of poster art in the 1970s, posters were an important part of exhibition marketing and communication. They reflect the style and visual world of their time, but also the development of architecture and society. Between 1970 and 1979, the Museum of Finnish Architecture organised an incredible eighty exhibitions on various themes. The exhibition posters invite us to explore not only the aesthetics of the time, but more broadly what kind of topics were considered worthy of an architecture exhibition.
The exhibition is curated by Anna Autio, Chief Curator / Collections and Joona Rantasalo, Curator / Collections.
A Diverse Decade
Posters from Architecture Exhibitions of the 1970s
Studio, 13.4.–28.5.2023