Uno Ullberg – An Architect from Finnish Vyborg
large exhibition hall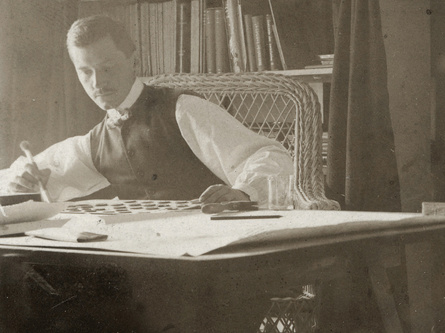 Uno Ullberg (1879–1944) was among the most distinguished figures in Finnish 20th-century architecture. Most of the works by Ullberg are located in his native Vyborg, where he was actively involved in the city's economic and cultural scene.
In Helsinki, Ullberg is best known for his later works as the architect of the Bensow building and the old Children's Hospital (currently HUS Park Hospital).
The exhibition at the Museum of Finnish Architecture is the first thorough retrospective on the life's work of the most prominent Finnish architect to have hailed from Vyborg. The exhibition illuminates the persona of Uno Ullberg, casting a view over his seminal works. The attention is focused on the architect's exceptionally influential work in Vyborg.
The exhibition has been curated and written by Petteri Kummala, PhD, Head of Archives at the Museum of Finnish Architecture. The exhibition script is based on an extensive research project undertaken by the Uno Ullberg -seura ry, on the basis of which a comprehensive monograph will also later be published.