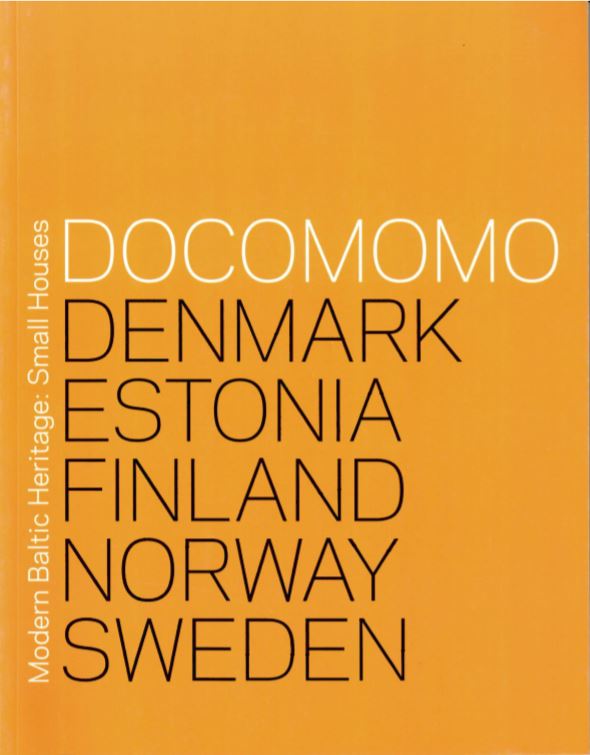 DOCOMOMO Denmark. Estonia. Finland. Norway. Sweden. Modern Baltic Heritage: Small Houses.
This publication gives an outline of the activities of several of the
DOCOMOMO working groups in the Nordic and Baltic Sea region. It also
presents some of the Modernist architecture of the region.
Since its foundation in 1988, DOCOMOMO (The International Working Party for Documentation and Conservation of Buildings, Sites and Neighbourhoods of the Modern Movement) has grown into a highly respected international organisation of experts with more than 50 national working groups throughout the world. The DOCOMOMO working groups in the Nordic countries began cooperating back in the 1990s and launched cooperation with the working groups in the Baltic countries in 2005.
"
Author:

(Eds.) Timo Tuomi, Kristiina Paatero

Number of pages:

70

Image ratio:

color and black and white pictures

Published:

2007

ISBN:

978-952-5195-26-2

Language:

English

Publisher:

Museum of Finnish Architecture
12 00 €