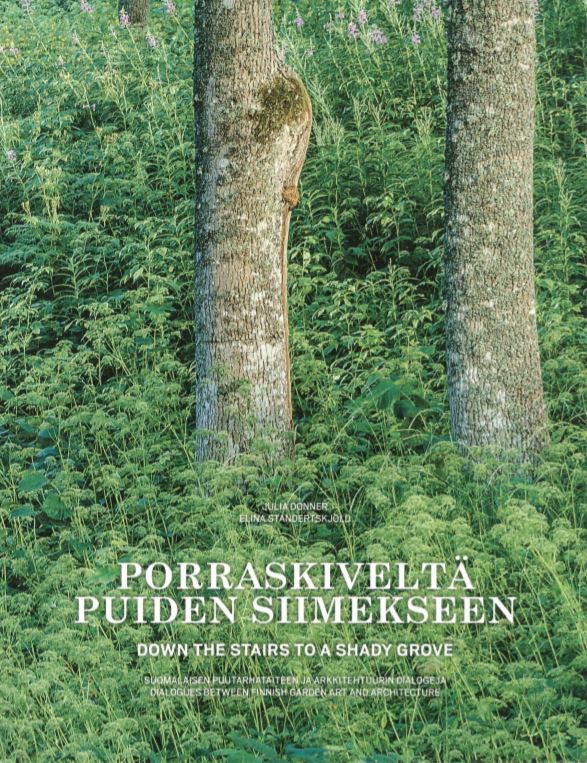 Down the Stairs to a Shady Grove. Dialogues between Finnish Garden Art and Architecture
Down the Stairs to a Shade Grove looks at Finnish buildings, gardens and landscapes from the 18th century to the present day, examining how these elements interact and balance each other out. The book features seventeen sites where a building or group of buildings is fluidly integrated with its garden as a total work of art reflecting the zeitgeist of the period.
The chosen sites fall into five thematic groups linking garden design and architecture:Home and garden – everyday and Sunday best; The environment – blending in and standing out; Time – change and permanence; Scale – squares within squares; Motion.
Author:

Julia Donner, Elina Standertskjöld

Number of pages:

68

Image ratio:

Richly illustrated

Published:

2015

ISBN:

978-952-5195-47-7

Language:

Finnish, English

Publisher:

Museum of Finnish Architecture
12 00 €