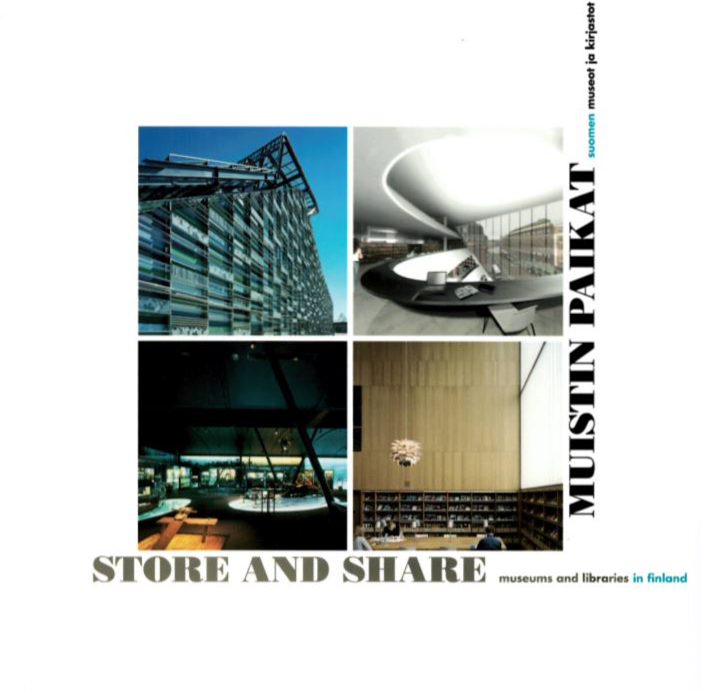 Store and Share. Museums and Libraries in Finland
Museums and libraries are important public buildings, which reflect the cultural conception of their time and provide a communal place for people to broaden their minds. Nowadays they are expected to possess both dignity and cosiness, both silence and stimulation, both enlightenment and entertainment.
Through eight designs – five new buildings, two renovations and one competition winner – as well as in three articles, this book discusses the function and meaning of places of memory in our modern society.
Author:

Maija Kasvio (ed.)

Number of pages:

72

Image ratio:

Richly illustrated

Published:

2008

ISBN:

978-952-5195-31-6

Language:

Finnish and English

Publisher:

Museum of Finnish Architecture
15 00 €