Long Live Wivi Lönn! Festival
Location: large exhibition hall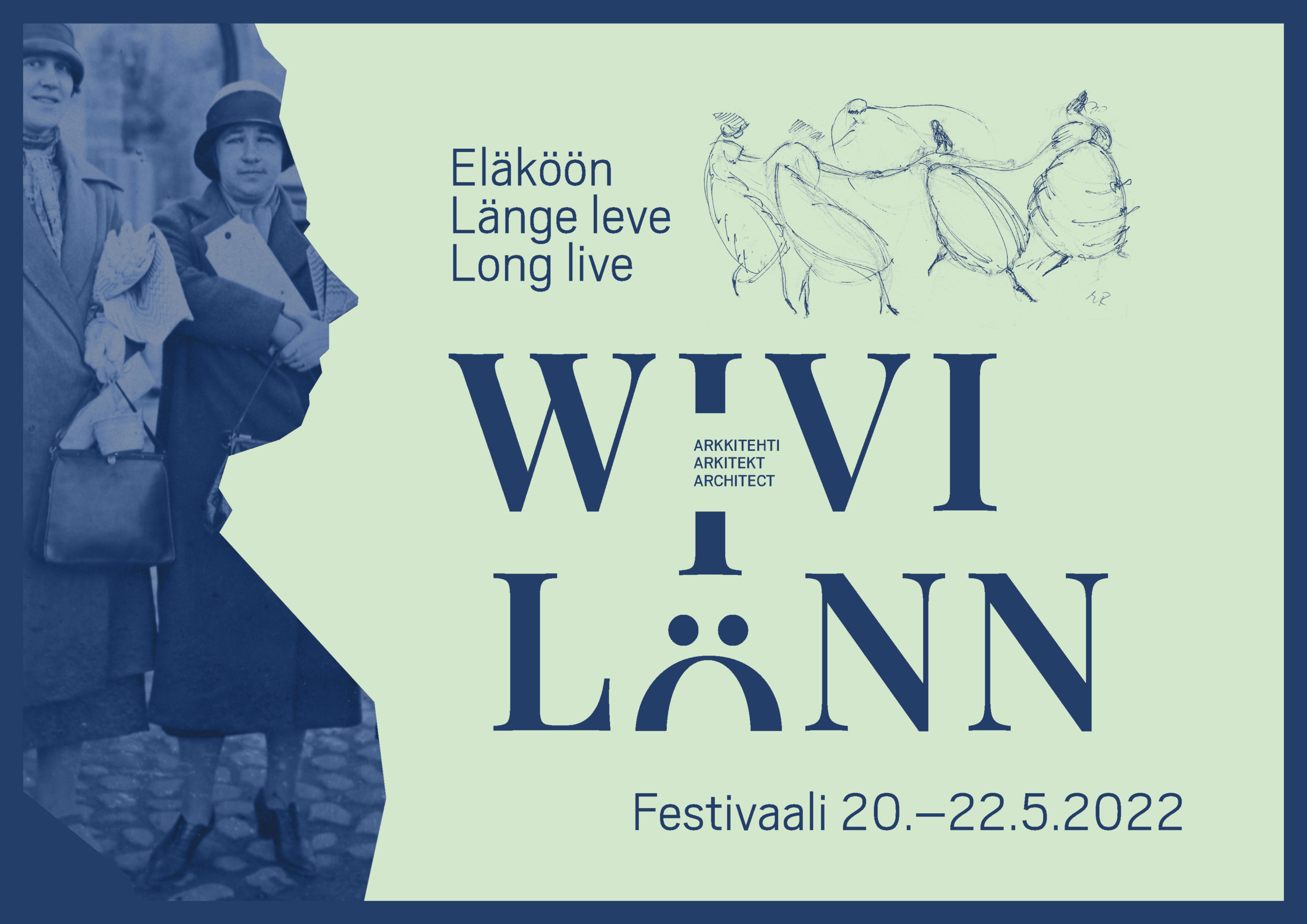 1 programme / Day 10/5/0 € or Museum Card
2–3 days / 20/10/0 € or Museum Card
Welcome to the Long Live Wivi Lönn! Festival on the occasion of architect Wivi Lönn's birthday!
During the festival, participants will gather around the work of Wivi Lönn (1872–1966) and her followers in order to reflect on the relationship between architecture and gender as well as on issues related to equality and non-discrimination in the fields of architecture and culture.
The festival is part of the Wivi Lönn 150 jubilee year's programme. The main event will be staged at the Long Live Wivi Lönn! Exhibition at the Museum of Finnish Architecture.
Long Live Wivi Lönn! Festival partners are: Aalto University Art Education Programme, Architecta, The Ebeneser Foundation and Kinderkarten Museum, Frame Contemporary Art Finland (Rehearsing Hospitalities Programme), Keiden kaupunki (Whose City) Project, Parvs Publishing and Friends of Queer History and #StopHatredNow and You Tell Me Collective.
Programme in English
Guided Tour / Long Live Wivi Lönn!
Explore the Museum of Finnish Architecture's Long live Wivi Lönn! exhibition accompanied by an expert guide. Who was Wivi Lönn and what was her role in the women's history of architecture? How and why did the Association of Women Architects Architecta get started? And what does the field of architecture look like from the perspective of equality today?
Saturday 21.5.2022 at 1 pm
10/5/0 € / Museum Card
/
Redistributions is an event combining a performative intervention by artist Karolina Kucia and roundtable discussion organized by Frame Contemporary Art Finland in collaboration with anti-racist platform #StopHatredNow and Museum of Finnish Architecture. The event presents different approaches to redistribution of power and wealth through performance as well as institutional and educational architectures.
Saturday 21 May, 2022, 3–6 pm
Free admission | Pre-registration required
/
Departing from the collective practice of which Katarina Bonnevier is part – the architecture, design and art collective MYCKET collaborations – she will braid herstories in architecture. That is, bring out the relations between our contemporary feminist practices with those who have gone before us.
Sunday 22 May 2022, 3–4.30 pm
10/5/0 € / Museum Card | Pre-registration required
/