Architecture Walking Tour: Eliel Saarinen's Helsinki
Paikka: Muualla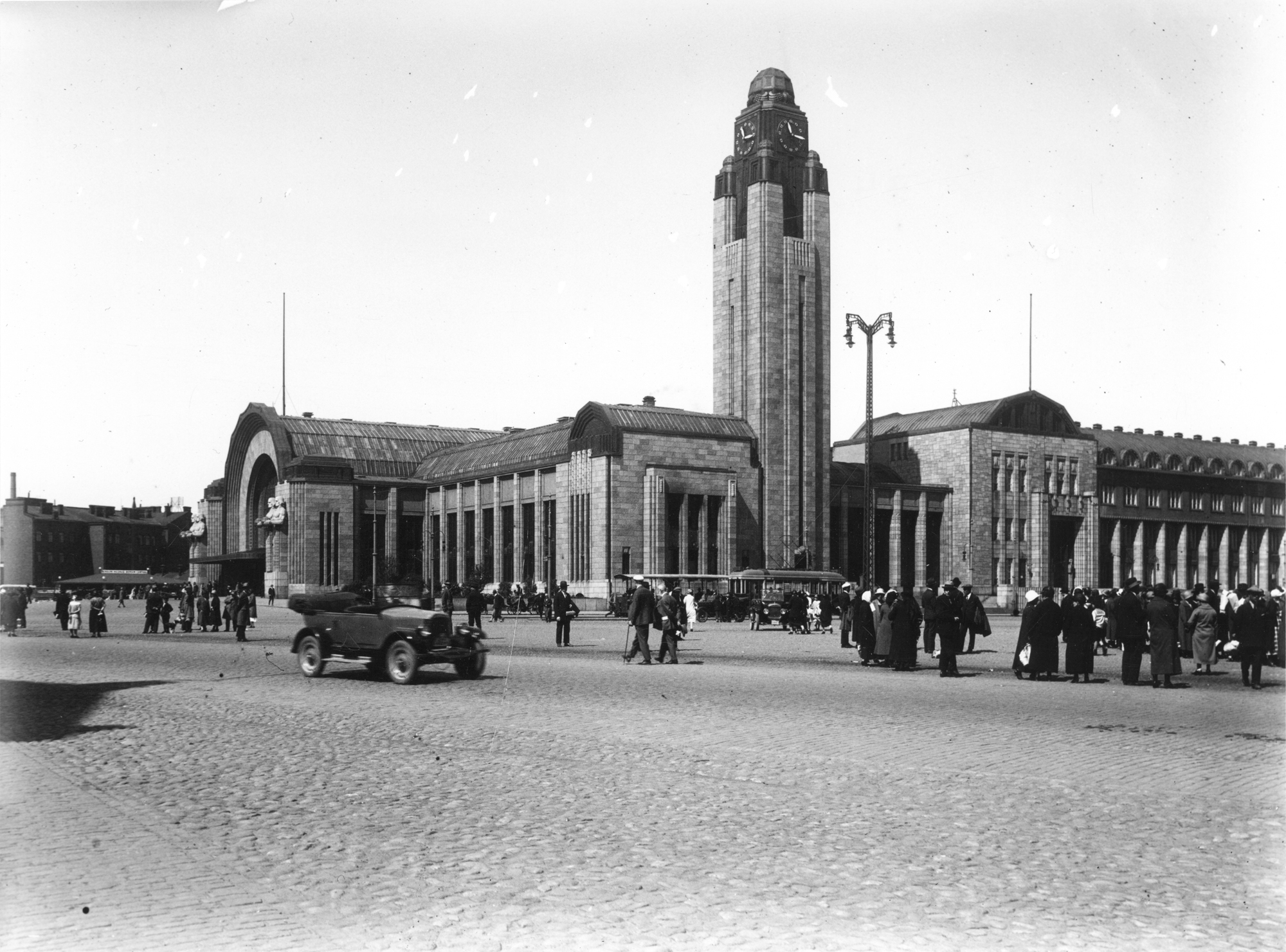 The Museum of Finnish Architecture welcomes you to celebrate Eliel Saarinen's 150th birthday by exploring his works in the heart of Helsinki.
Architecture walking tour is written and hosted by Gayle McKeen. She holds a Ph.D. in political science from the University of Chicago and has taught at universities in the United States and the United Kingdom.
Schedule
Sunday 20 August, 2023 | 1–3 pm
Language: English | Participation: 10/5/0 €
Sunday 20 August, 2023 | 4–6 pm
Language: English | Participation: 10/5/0 €
Participation
Book your place with this form: https://q.surveypal.com/Booking-Eliel-Saarinens-Helsinki
A total of 25 participants will be admitted to one architecture walking tour. Please note that the booking is binding and personal: you can only make one registration for one person with one form. Successful submission of the form is a sign of successful booking. If you have to cancel your participation, please notify us by email to: jemina.lindholm@mfa.fi. Information about a possible cancellation is important so that we can give your place to the next person on the waiting list.
Tour fee is collected upon arrival at the customer service point of Museum of Finnish Architecture. Please arrive in time before the start time of the tour – the tour starts at even hours.
Accessibility
The tour starts
Museum of Finnish Architecture
Kasarmikatu 24, 00130 Helsinki
The tour ends
Helsinki Central Railway Station
Kaivokatu 1, 00100 Helsinki
The walking tour takes place in urban public space and lasts about 2 hours. The total length of the routes is about 3–4 kilometers. During the tours, stairs and unnecessary steps are avoided. Along the routes there are non-beveled curbs and, in some places, uneven terrain with height differences. On the walking tours, the progression is calm and includes several stops. There are no easily accessible seats or benches along the route. You can bring your own camping chair. The guide uses a mic and a carriable speaker on the tours when needed. The nearest accessible public and gender-neutral toilet is located at the Museum of Finnish Architecture (Kasarmikatu 24, 00130 Helsinki).
The Museum of Finnish Architecture is not accessible. You can find more information about accessibility of the Museum of Finnish Architecture at this link: https://www.mfa.fi/en/visit-us/accessibility-2/
On the architecture walking tour we follow the principles for a safer space, to which we are committed to in all museum activities. You can find more information about the principles of a safer space in the Museum of Finnish Architecture at this link: https://www.mfa.fi/…/the-museum-of-finnish-architecture…/
For more information
Jemina Vainikka Lindholm
Manager of Learning and Public Programmes
Museum of Finnish Architecture
+358 45 7731 0476
jemina.lindholm@mfa.fi