New Standards: Instagram Live Guided Tour
Paikka: Muualla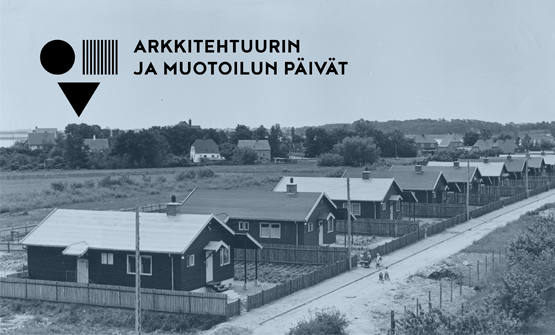 Museum of Finnish Architecture celebrates the Architecture and design days with two guided tours @InstaLive. Come and experience the New Standards exhibition on Instagram Live with the curators Laura Berger, Philip Tidwell and Kristo Vesikansa! This tour is free of charge and held in English. No registration is needed. It is possible to ask questions during the tour. You are warmly welcome!
New Standards
New Standards presents the history of a uniquely Finnish approach to mass-produced housing in the twentieth century. First displayed at the Biennale Architettura 2021 in Venice, the exhibition will receive its first showing in Finland at the Museum of Finnish Architecture from 21 January to 10 April 2022. Originally commissioned and produced by Archinfo Finland for the Pavilion of Finland at the 17th International Architecture Exhibition, the exhibition is conceived by Laura Berger, Philip Tidwell and Kristo Vesikansa. View the exhibition
Follow us on Instagram and stay tuned!
Follow us on Instagram:
https://www.instagram.com/mfa_arkkitehtuurimuseo/
How to view a live broadcast on Instagram? Read more here
For more information:
Jemina Lindholm
Program Manager
+3584577310476
jemina.lindholm@mfa.fi