Online Lecture / Architecture Speaks: Grand Huit  
Paikka: Muualla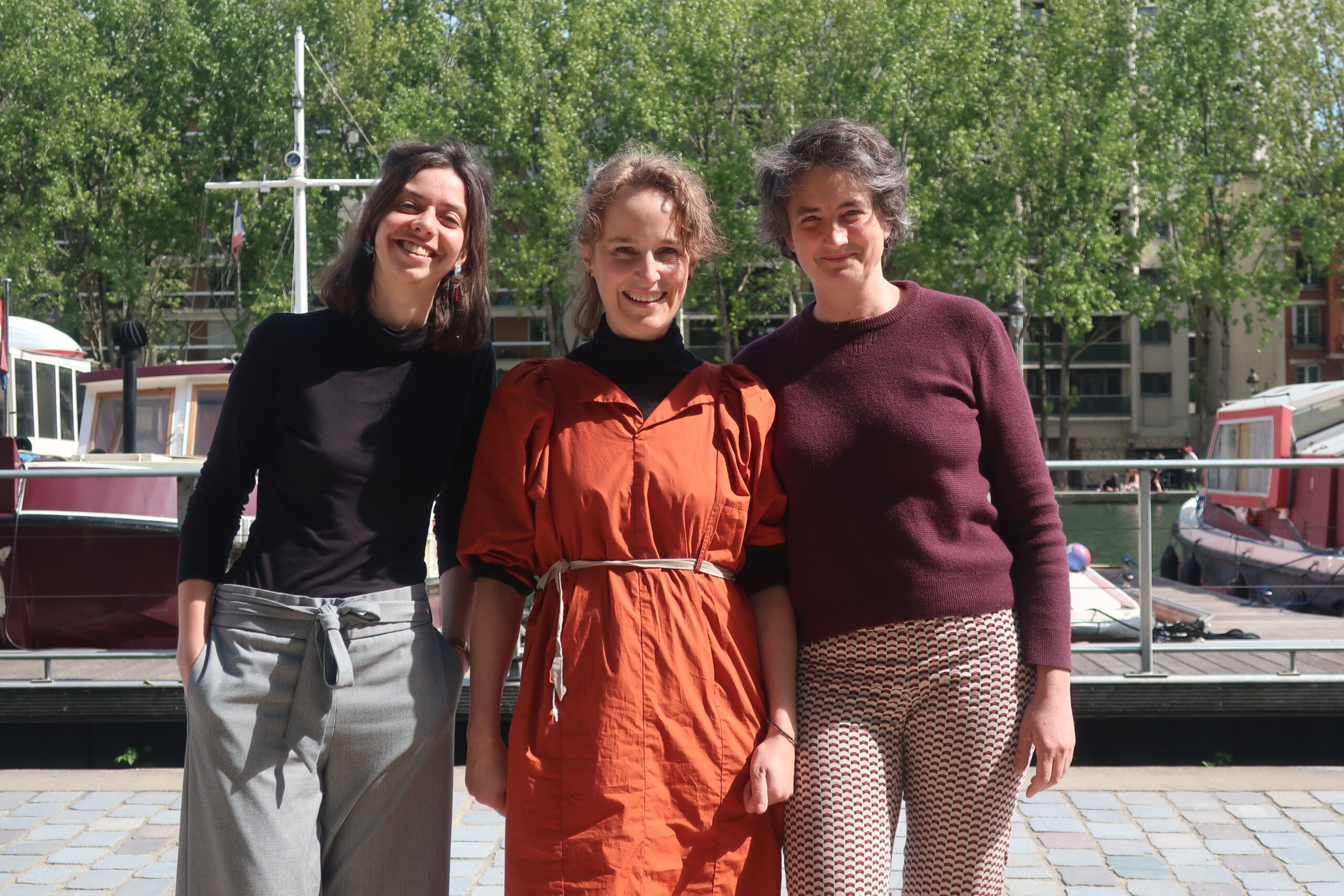 On Wednesday 17 January, 2024 at 1.15–2.30 pm (UTC+2)       
The online lecture will be held on Zoom, and pre-registration is required. Please register for the lecture using this link no later than 16 January, 2024: Register here
In the era of artificial intelligence, it is particularly important to consider the architect's social role and societal responsibility. What social skills does a designer employ to realize their visions of a better future? How is trust built within a design team and beyond the field? 
In the ninth season of the Architecture Speaks lecture series, organized jointly by Aalto University and the Museum of Finnish Architecture, Professor Jenni Reuter invites six architects or architectural groups to share insights into their design processes and their roles in the world of architecture. 
Grand Huit 
Clara Simay, Julia Turpin and Marine Kerboua, are architects and activists on sustainability and social issues. They founded the Grand Huit Cooperative in 2018, which brings architects, landscape designers and urban philosophers together. Their practice is strongly rooted in the popular / less affluent districts of eastern Paris, one of which has also been her home for the last 25 years. With material resources collected locally and help from the inhabitants and the economic actors of ecological transition, they re-imagine / envision places where populations and programs can coexist: social Housing, craftsmanship workshops, urban agriculture sites & cultural centers where other ways of living can be invented, always with respect for nature and people.
Their activity, marked by ecological commitment and a sense of social utility, is fully in line with solidarity and circular economy via the use of bio-sourced and reused materials, especially on the worksites designed for those/for members of the community in need of re-integration.
"In the face of climate change, but also in the context of the rapid transformation of our societies, a commitment to ecological architecture seems to be a necessity. We are convinced that the Anthropocene, marked by global urbanisation, profoundly reshapes the definition and social role of the architect. It requires us to reinvent our ways of designing and building within the project disciplines. It is not only about producing sustainable architectural objects, but also about experimenting with other, more open and horizontal design build."
Co-founders of the Ferme du Rail, a place of accommodation and agricultural integration activity in Paris, they have provided luggage storage for homeless people in the 19th arrondissement, a solidarity grocery store in Montreuil, a shared social habitat for young people active in Senlis and lead in Paris the eco-restoration of the Montsouris farm, the Maison des Canaux, a learning-worksite of reused materials transformation, the Au Fil du Rail project, a place of solidarity textiles and food.
"It has always been clear to us that the question of educating and of accessing and capitalising on knowledge is fundamental. Therefore, they have always been at the heart of our concerns. This has led us to create training courses for professionals in every sector (workers, craftpoeple, project managers, engineers, elected representatives) on the major ecological issues and, in particular, on how to implement the circular economy in local areas. In turn, this experience of facilitation has deeply nourished our practice and constantly re-examined its orientations."
Pre-Registration 
The online lecture will be held on Zoom Webinar platform. Please pre-register from this link no later than 16 January, 2024: Register here
Link and instructions for participation are sent in a separate email after the registration has closed.  
Accessibility 
 The online lecture is free of charge and organized in English. Live captioning is provided. Interpretation or translations are not provided. There will be no recorded version of the lecture available afterwards. Technical instructions are on display at the beginning of the lecture. 
For more information 
Kaura Raudaskoski 
Producer of Learning and Public Programmes (Mon–Wed) 
+3584577310479 
kaura.raudaskoski@mfa.fi 
–
Architecture Speaks! Is a lecture series curated by Associate Professor Jenni Reuter and organized by Aalto University Department of Architecture and the Museum of Finnish Architecture.