Screening + Lecture / Gabu Heindl & Drehli Robnik: Mock-ups in Close-up. Architectural Models in Film 1919–2019
Paikka: iso näyttelysali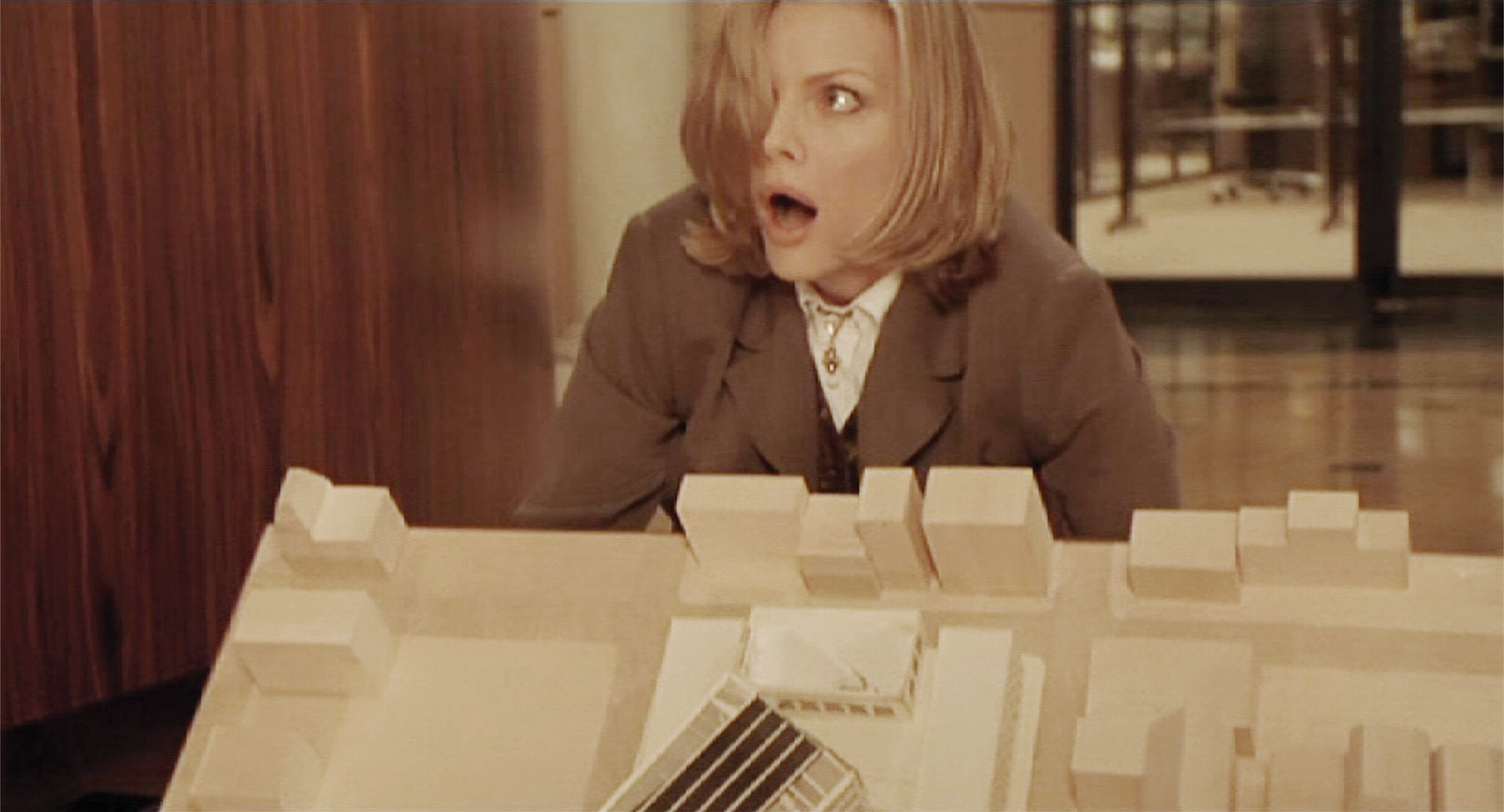 The Museum of Finnish Architecture hosts a lecture and a screening by Gabu Heindl and Drehli Robnik: Mock-ups in Close-up. Architectural Models in Film 1919–2019. Join us in Zoom for the lecture and visit the Museum of Finnish Architecture for the screening during the week.
The lecture and screening are part of the public programme of the ongoing exhibition In Scale – The World of Architectural Scale Models.
Welcome!
/
Screening: Mock-ups in Close-up
17–20 August 2021, Museum of Finnish Architecture
Participation with a museum ticket.
Mock-Ups in Close-Up is a comprehensive overview of one of the least-explored territories in the relationship between architecture and cinema. In the premiere version 97 different scenes (excerpted from films produced between 1927 and 2007), all including architectural models, are collated to become in themselves a 102-minute movie.
Although it contains some obvious classics, such as King Vidor's The Fountainhead [1948] and Peter Greenaway's Belly of an Architect [1987], this compilation does not primarily deal with "films about architecture". Rather, it offers a section through an all-inclusive film history which, in the project's re-writing, appears to be obsessed with showing models in a variety of contexts: be it on the fringes or in the center of a scene, models pop up in love stories, thrillers, psychological dramas, comedies or sci-fi.
The films compiled include arthouse and blockbuster fare, "auteur cinema" as well as contributions to film franchises such as Dr. Mabuse, James Bond, Dirty Harry, Death Wish, Indiana Jones, Robocop, Austin Powers and X-Men cycles. The list of filmmakers who could not resist to either pan over or to focus on architectural models includes Fritz Lang, Francis Ford Coppola, Stanley Kubrick, Tim Burton, Steven Spielberg, Ben Stiller, the Farrelly Brothers, and Wes Anderson.
Gabu Heindl is an architect, urban planner and theorist; her Vienna based practice GABU Heindl Architektur focuses on public space, collective housing, urban justice. Gabu holds a Postgraduate Master in Architecture and Urbanism from Princeton University (as Fulbright Scholar) and wrote her PhD on radical democracy in architecture and urban planning at the Academy of Fine Arts in Vienna. Since 2018 she is Visiting Professor at Sheffield University, and since 2019 a Unit Master at the AA. Recent publications: Co-editor of Building Critique: Architecture and its Discontents (2019), and author of Stadtkonflikte. Radikale Demokratie in Architektur und Stadtplanung (2020).
Drehli Robnik (PhD Amsterdam 2007) is a Vienna-based free-lance philosopher in matters of film, history and politics, also a part-time critic and music-based edutainer. He has co-edited volumes on David Cronenberg, Siegfried Kracauer and the politics of X-Men movies, and has written German-language monographs on anti-nazi resistance in film/TV, Jacques Rancière, Kontrollhorrorkino and on power-relations in pandemic cinema (Ansteckkino, 2020). He has taught at universities in Vienna, Brno and Frankfurt, and is working on DemoKRACy, a book on Siegfried Kracauer´s conception of politics.
Accessibility
The Museum of Finnish Architecture building was built in 1899. Not all parts of the old building are wheelchair-accessible. The main door of the museum is heavy to open, and the building has thresholds and stairs. Plan your visit and find accessibility information here
/
Online Zoom Lecture: Mock-ups in Close-up
18 August 2021, 6–8 pm (UTC+3)
Free admission. Held in English.
For lecture participants, we recommend visiting our museum and watching the screening before hand. The lecture will be held on Zoom Webinar platform. Please pre-register from this link no later on Tuesday 17th of August 2021: https://q.surveypal.com/Registration-Online-Zoom-Lecture-Mock-ups-in-Close-up

Please note that registration is binding and personal. However, if you have to cancel your participation, please notify us by e-mail to: jemina.lindholm@mfa.fi Information about a potential cancellation is important so we can give your place to the next one on the waiting list. Instructions for participation will be sent in a separate email after the registration has closed.
Accessibility
The lecture is free of charge and organized in English. Interpretation, translations or live-captioning are not provided. There will be no recorded version of the lecture available afterwards. Technical instructions are on display at the beginning of the lecture. Instructions and link for participation are sent in a separate email after the registration has closed.
/
In Scale – The World of Architectural Models
The main exhibition at the Museum of Finnish Architecture invites people of all ages interested in miniature worlds and architecture to project themselves into a world in miniature. An exhibition of scale models always leaves room for the imagination: exploring scale models does not require any prior skills. To appreciate the significance of the scale model, the observer simply must imagine the building in its real size or see themselves as being small enough to step inside. The exhibition is open until the 15th of August 2021. View the exhibition
For more information, please contact:
Jemina Lindholm
Manager of Learning and Public Programmes
Museum of Finnish Architecture
jemina.lindholm@mfa.fi
+3584577310476