Walking tour / 1920s Helsinki: Puu-Käpylä
Paikka: Muualla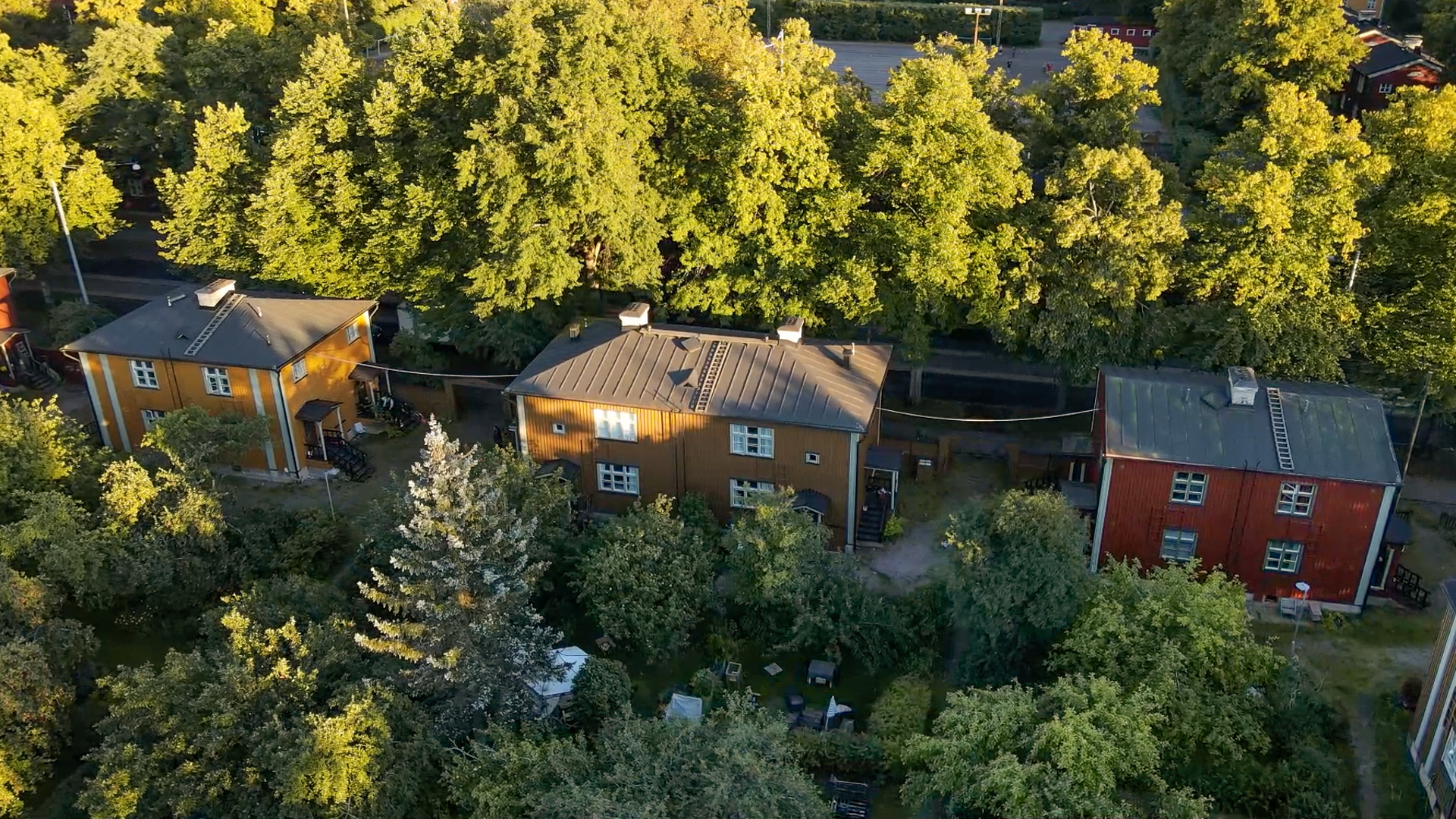 Please note, that the walking tour and the waiting list are full. We do not accept any new registrations. Please do not arrive unless you have received confirmation by email or to queue for cancellations. Thank you! Stay tuned for upcoming events.
The 20s are here! The Museum of Finnish Architecture organizes three walking tours to 1920s Helsinki residential areas as part of the Open House Helsinki 2021 festival. On Sunday, under the guidance of the Museum of Finnish Architecture, we will visit Puu-Käpylä, where the English garden city idea meets the Finnish wooden city tradition in the spirit of the 1920s. What special features did the "freer plan" allow? What were the predictive features of modernism in the construction of Puu-Käpylä? And why did the fate of such a prestigious residential area end up at stake in the 1960s? The guide of the walking tour will be cultural producer and museum worker Gisela Montonen. Welcome!

The event is part of the Open House Helsinki festival 07.–09.05.2021.
See full programme: https://www.openhousehelsinki.fi

Pre-Registration
The event is fully booked.
Accessibility
The tour starts:
Pohjolanaukio, 00610 Helsinki

For more information on arrival:
Tram 1 operates at the Pohjolanaukio stop.
Buses 56, 69 and 603 operate at the Käpylän paloasema stop.
The nearest bike station is at Pohjolanaukio.The tour ends: Sampsantie 22, 00610 Helsinki

For more information on leaving:
Tram 1 operates at the Kimmontie stop.
Buses 51, 61, 64, 66, 67, 611, 614, 615 and 633 operate on the Koskelantie stop.
The nearest bike station is at Koskelantie.

The walking tour takes place in urban public space and lasts about an hour and a half. The total length of the route is about 1.1 km. During the tour, stairs and unnecessary steps are avoided. Along the route there are non-beveled curbs and in some places uneven terrain with height differences. On the walking tour, the progression is calm and includes several stops. There are no easily accessible seats or benches along the route. You can bring your own camping chair. The nearest accessible public toilet is located at Käpylä Library (Väinölänkatu 5, 00610 Helsinki).
For more information
Jemina Lindholm
Manager of Learning and Public Programmes, Museum of Finnish Architecture
jemina.lindholm@mfa.fi
+3584577310476